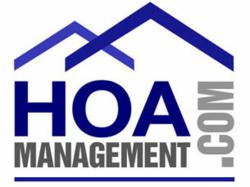 Salt Lake City, UT (PRWEB) March 20, 2013
HOA Management (.com) is proud to announce a new advertising partnership with Advanced Community Services. ACS is a full-service association management company that serves condos and HOA's in Utah. Their main priority in managing homeowners and condominium associations is to help increase the value of their communities.
Advanced Community Services will be featured on the HOA Management (.com) directory with special advertising that highlights their community association management skills. Visitors to HOA Management (.com) can view Advanced Community Services' profile page to learn more about them. This page includes a link for users to click through to the ACS website. A contact form is also provided for users who prefer to be contacted via email, as well as a phone number for ACS.
Based in Salt Lake City, Advanced Community Services was created due to a recognized need in the property management industry for more professional and efficient service. ACS is founded on basic managerial principles that are often lost within associations, such as communication, responsive service, professional expertise, and transparent accounting. The administration at ACS is well versed in HOA law, land law, and business practices. The company emphasizes an organized, well-run management system.
HOA Management (.com) is a leading HOA property management directory that uses targeted marketing strategies to reach out to community associations and offer them free access to its online directory. Association residents and board members are able to connect with professional management companies and service providers in their local area by searching on the HOA Management (.com) directory. To learn more about HOA Management (.com), visit http://www.hoamanagement.com or email sales(at)hoamanagement(dot)com.
###