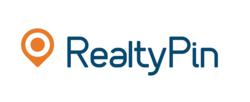 Los Angeles, California (PRWEB) March 19, 2013
Thanks to low inventory nationwide, there are far more buyers than sellers these days. So, how do home sellers take full advantage of the situation and get as much money as possible for their home for sale? Here is some help from RealtyPin.com and visit the website for more information on listing homes for free and getting the best price.
Read about: Fewer Foreclosures | Mean Does it Mean for You?
1. Make some upgrades – but keep your costs down
Overall, today's buyers are looking for homes that are move-in ready. The less work a buyer has to do when he moves into your home, the more he's going to offer you for it. So, it can be well worth your while to do some sprucing before you put your home on the market. But don't spend a fortune! The goal is to maximize your profits. You can't do that if you're sinking huge amounts of money into your home right before you sell it. So, instead of redoing the entire kitchen, give it a fresh coat of paint and some more modern-looking cabinet handles and drawer pulls. That way, your kitchen will have the illusion of being completely upgraded, without you having to spend an arm and a leg!
Learn about getting help for your home downpayment
2. Eliminate signs of wear and tear
Yes, buyers are going to know that you lived in the house before you put it on the market. However, that doesn't mean your home has to LOOK like you lived in it! For example, if there are cracks in the walls, damage to the floors, faucets that drip, or chips in your paint, get rid of them. They're all tell-tale signs of a home that isn't sparkling new – and, thus, doesn't deserve a sparkling offer.
What do young home owners want?
3. Clean out your closets
According to a recent renovation article on Realtypin.com, today's buyers place such a high value on storage space that they'll actually buy a smaller home (square footage-wise) just to get a place that's better organized! While you can't do anything to make your closets, attic, or basement larger (at least, not without spending a ton of money to remodel), you can maximize every inch you've got.
How?
By getting rid of the clutter! Get rid of everything you don't need. If your storage spaces are filled to the brim, buyers will automatically assume that they won't have enough room to store all of their stuff. That's the last impression you want to leave! As an added benefit, getting rid of your clutter now will make things much easier when it comes time for you to pack up and move – and cheaper, too, since professional movers charge by the pound!