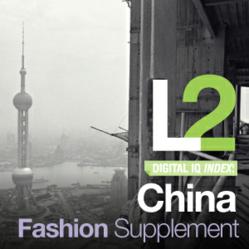 As fashion brands scale back brick and mortar expansion in China, e-commerce offers a less risky and less capital-intensive alternative to reaching growing wealth pockets in Tier 2 and Tier 3 cites.
(PRWEB) March 19, 2013
UK-based Burberry ranked No. 1 out of 27 global Fashion brands in L2's first Fashion supplement to our Digital IQ Index®: China. This new report assesses Fashion brands' digital performance over the past year in the most lucrative luxury market on the planet. Despite most major Fashion brands increased resources in China, none in our study performed well enough to earn "Genius" status and more than two-thirds stumbled into "Feeble" territory. Digital investments in fashion are still nascent in the Chinese market—particularly when it comes to e-commerce and localized content. This inaugural supplement, authored by Scott Galloway, NYU Stern Clinical Professor of Marketing, and a team of researchers at L2 Think Tank, benchmarks the digital competence of 27 Fashion brands in the Chinese market on 800 data points across Site, Digital Marketing, Social Media, and Mobile.
"As fashion brands scale back brick and mortar expansion in China, e-commerce offers a less risky and less capital-intensive alternative to reaching growing wealth pockets in Tier 2 and Tier 3 cites. However, just 44 percent of prestige fashion brands offer e-commerce. Critical investments in mobile compatibility, search engine optimization and local content are even more limited across the industry." -Maureen Mullen, Head of Research & Advisory, L2
Top 10 Digital IQ Ranking
1. Burberry
2. Louis Vuitton
3. Chanel
4. Coach
5. Gucci
6. Armani
7. Dior
8. Dolce & Gabbana
9. Hugo Boss
10. Alfred Dunhill
Additional Key Findings:
Missed Mobile Opportunities
Android controls 90 percent of China's smartphone market, yet just three Fashion brands offer an Android app—none of which are available in Chinese. Almost half of brands have iPhone apps in China's iTunes store, but due to scarcity of iPhones, only Dior's app (with 450 ratings) has gained any traction with Chinese consumers. In terms of m-commerce, only Burberry's mobile site facilitates end-to-end conversion.
Moving on up
The biggest gainer in this year's study was Armani, whose Digital IQ rose 23 percent YOY, thanks to aggressive on and off-line investments. Strong email marketing and a well-executed live-stream of its "One Night Only in Beijing" runway show helped boost the Italian fashion house from "Challenged" to "Average."
Lost in translation
Despite many Fashion brands launching Chinese language sites in the past year, less than half of the brands in the study provide dedicated customer service options and just three feature live chat. Coach and Hugo Boss are the only brands whose sites offer customers the chance to rate and review products in Chinese.
Still Loading
More than half of the brand sites assessed in this report take 20+ seconds to load, and more than a quarter take 40+ seconds to load. Givenchy, Ferragamo and Ralph Lauren are the only three brands whose sites load in under 10 seconds.
Social Scene
Fifty-nine percent of Fashion brands currently maintain a presence on two or more Chinese social media platforms. Since last year, Coach upped its count from one to seven, while top-ranked Burberry, after eliminating its Kaixin account, dropped to four. The most popular platform is Sina Weibo, where all but four brands have active accounts.
For more highlights from the supplement, download an excerpt via the URL below:
http://www.l2thinktank.com/research/china-fashion-2013/
About L2
L2 is a think tank for digital innovation. Founded by NYU Stern Clinical Professor of Marketing Scott Galloway, L2 helps prestige brands navigate the digital marketing landscape through events, research, and advisory services. The L2 Digital IQ Index® is the global, seminal benchmark for digital performance of brands and the largest and most robust study of its kind. Rankings are published annually across numerous industries, including: Luxury, Beauty, Retail, Travel, Spirits, Auto, and consumer packaged goods. For more information, visit: http://www.l2thinktank.com. For all membership inquiries, please email membership(at)l2thinktank(dot)com.
###