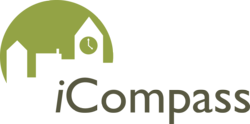 We pride ourselves on building relationships with our customers and knowing each person by first name.
(PRWEB) March 20, 2013
iCompass Technologies is pleased to announce five new partnerships with local governments from across Canada. Their new solutions will improve transparency while saving time and money throughout the meeting process.
"The excitement for our solutions isn't limited by geography or the size of a municipality," says VP of Marketing Scott Neufeld. "These recent partnerships illustrate iCompass' solutions are an ideal fit for communities across North America."
With our industry leading Implementation and Customer Success teams hard at work, all five organizations will be up and running in the near future.
"Our cloud-based solutions streamline the implementation process as no on-site setup is required," says Neufeld. "We pride ourselves on building relationships with our customers and knowing each person by first name."
The municipalities that have partnered with iCompass are:
1) Yellowhead County, Alberta – Yellowhead County has decided to go with our Meeting Management Solution. It streamlines the creation of agendas and minutes and contains cutting edge technology that makes open government a truly realistic goal.
2) Town of Outlook, Saskatchewan – The municipality is implementing Agenda SE to streamline its agenda creation process.
3) Town of Perth, Ontario – The Town of Perth went with iCompass to build a new website. They will be able to easily update content in-house supporting their open governance goals and improving their online presence.
4) Harrison Hot Springs, British Columbia – By purchasing FilePro The Village of Harrison Hot Springs will have their critical documents stored in one location while improving public access.
5) Drummond North Elmsley, Ontario – Another new user of our Meeting Management Solution. Thousands of dollars in paper-related expenses, and countless hours saved during the meeting process are expected for this municipality.
For more information, visit http://www.icompasstech.com.
About iCompass
iCompass provides cloud-based Meeting, Records and Content Management solutions for municipalities, school districts and post-secondary institutions across North America. Our services automate meetings, records and content management workflow into one system, and facilitates open governance through comprehensive and seamless access to information. With a focus on the public sector, iCompass has built a market of over 400 local government and other public sector customers. Our commitment to delivering 'Grand Slam Service' is groundbreaking and second to none in the industry.