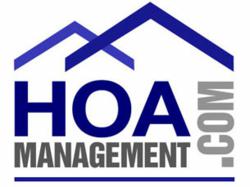 Chicago, IL (PRWEB) March 25, 2013
HOA Management (.com) is proud to announce a new advertising partnership with Integrated Lakes Management. ILM offers a broad range of environmental services encompassing both aquatic and terrestrial environments in the Midwestern and Southeastern Unites States. They are dedicated to providing the highest level of both customer and environmental care
Integrated Lakes Management will be featured on the HOA Management (.com) vendor directory. They will receive targeted advertising that spotlights their various pond management abilities to community associations. Visitors to HOA Management (.com) can learn more about Integrated Lakes Management by viewing their profile page. This page includes a link for users to click through to the ILM website. A contact form is also provided for users who prefer to be contacted via email, as well as ILM's phone number.
Integrated Lakes Management is dedicated to the safe, long term management of natural resources. They have been providing their aquatic expertise to homeowners and condominium associations for over 20 years. This vast experience in pond and lake management makes ILM a leading provider of aquatic services and the local experts in consulting, management and ecological restoration needs. With offices in Waukegan, IL and Norcross, GA, Integrated Lakes Management's goal is to look at the "bigger picture" and treat each water body as an entire ecosystem
HOA Management (.com) is a leading HOA property management directory that uses targeted marketing strategies to reach out to community associations and offer them free access to its online directory. Association residents and board members are able to connect with professional management companies and service providers in their local area by searching on the HOA Management (.com) directory. To learn more about HOA Management (.com), visit http://www.hoamanagement.com or email sales(at)hoamanagement(dot)com.