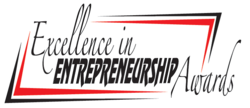 On behalf of the DigitalEYE Media team, I am humbled by and deeply appreciative of this nomination made by the OC business community.
Costa Mesa, CA (PRWEB) March 20, 2013
Gary Brewer, highly accomplished business and Internet marketing strategist and president of Costa Mesa-based DigitalEYE Media, has been named a nominee for Orange County Business Journal's 'Excellence in Entrepreneurship' Award.
An industry expert in marketing, brand development and execution, channel management, Internet marketing, social media, and marketing communications, Brewer has led DigitalEYE Media since 2006 to achieve significant revenue growth and market share. In his first year at the helm, Brewer increased revenue by 210%. Soon after, DigitalEYE Media was awarded the prestigious ADDY Award from The American Advertising Federation, the world's largest and toughest advertising competition.
In 2012, Brewer and his sister, Kathryn Brewer, acquired DigitalEYE Media from Costa Mesa-based Leading Edge Aviation Services. Subsequently, DigitalEYE Media was nominated in 2012 for the Orange County Business Journal's Family Owned Business Award.
Always on pace with latest business trends and marketing best practices and recognized for setting Internet marketing benchmarks, Brewer's innovative growth strategy means, DigitalEYE Media is on pace to double its revenue for 2013.
"I am honored to be nominated for the Excellence in Entrepreneurship Award," said Brewer. "This accomplishment is more than just an individual recognition; it's the result of the DigitalEYE Media team commitment to achieving the highest quality of work, so that no customer is ever left unsatisfied. On behalf of the DigitalEYE Media team, I am humbled by and deeply appreciative of this nomination made by the OC business community."
Brewer's career in business and marketing spans 25 years and includes senior, global leadership roles with a range of companies, including Rand, XPEDX, Van Leer Worldwide, and Afflink.
The Orange County Business Journal's Excellence in Entrepreneurship Awards will be presented on Wednesday, March 20, 2013, from 12pm to 2pm. Venue is the Hyatt Regency Irvine, 17900 Jamboree Road, Irvine, CA 92614. For more information on the event and to purchase tickets, visit the OCBJ's Awards page.
Supplement – A fact sheet

2013 - Member of the Executive Premier Network of Southern California Venture Network.
2013 - Member of the Marketing Committee for the Southern California Technology Council.
2012 and 2013 - Spoke to a group of transitioning military personnel at Camp Pendleton.
2012 - Spoke about Social Media to the Orange County Mastermind Group.
2006 - Corporate sponsor of the Literacy Project Foundation.
2006 - Advisory Board Member and Sponsor of 'Mission Generation'.
2005 - ADDY Award American Ad Federation winner.
2004 to present - Youth Leader for third and fourth graders at Saddleback Church.
2003 - Board Member with the Orange County YMCA
2000 to present - Mentor at University of California, Irvine, for MBA students.
1992 - Attended the Executive Education Program at the University of Wisconsin.
1977 - Graduate of the University of California at Berkeley.
About DigitalEYE Media
DigitalEYE Media is an award-winning Internet marketing firm that specializes in helping companies attract, retain, optimize and convert target audiences into clients on the web. Founded in 2001, DigitalEYE Media is a Costa Mesa-based internet marketing firm that serves the international digital marketing industry using social media, web design, mobile apps, and brand development assets.
DigitalEYE Media has worked with a variety of customers in a range of industries, including consumer products, professional services, financial services, technology, entertainment, green energy, education, and health care. The company specializes in front-end web design and development, mobile app development, search engine optimization, social media management, graphic design, and digital/online networking.
About the Excellence in Entrepreneurial Awards
This highly coveted recognition award program is the brainchild of the Orange County Business Journal and is designed to recognize individuals who exemplify the American entrepreneurial spirit. Nominees are individuals who, by their creativity and determination, have established and nurtured successful business ventures and have been recognized by the OC business community for their foresight, determination, and accomplishments. Awards are presented annually to five individual business leaders in Orange County who best exemplify the entrepreneurial spirit through their vision, execution, business accomplishments, and potential for continued success, as determined by prescribed criteria and a select judging panel.