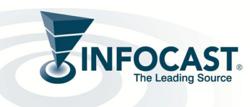 Get up-to-the-minute information and establish key relationships!
Woodland Hills, CA (PRWEB) March 20, 2013
Infocast, the leading producer of oil and gas events, is proud to present the "3rd Utica & Marcellus Infrastructure Development Summit," on May 8-10, 2013 in Pittsburgh. This Summit was created to meet Ohio's needs in midstream and infrastructure developments in the Utica and Marcellus plays.
Because of the Utica, Ohio is now going through what Pennsylvania went through just a few short years ago in terms of rapidly developing shale resources. Midstream companies are staking out their positions now, competing to build the many new infrastructure projects needed across the entire region to get the gas processed, fractionated, and out to the best available markets.
This timely event brings together midstream companies, rail & trucking firms, E&P and field service companies, the financial community, consultants and other leading gas players and experts, including representatives from Access Midstream, Chesapeake Energy Corporation, Caiman Energy LLC, Magnum Hunter Resources Corporation and many more. Attend to get up-to-the-minute information and establish key relationships.
Don't miss this valuable opportunity to obtain briefings on current and planned infrastructure projects and learn how to maximize your existing opportunities to grow in these rapidly-expanding, adjacent plays.
For more information, to register for the summit, or to join us as a sponsor, visit the event website at infocastinc.com/events/utica13 or contact Infocast at 818-888-4444.
About Infocast
Infocast is the recognized leader in basin infrastructure development conferences. We have successfully leveraged decades of experience in the North American energy market to identify key industry trends and the issues most relevant to market players today, creating not only unparalleled, fully developed and intellectually rigorous content, but also the very best in networking opportunities.