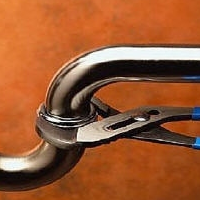 Seattle, WA (PRWEB) March 20, 2013
Bob Oates Plumbing, Sewer and Rooter is ushering in spring with a series of specials to help homeowners keep systems in perfect condition. The successful Seattle business promises to beat any written estimate by 10 percent.
To encourage Seattle residents to try out its state-of-the-art services, Bob Oates Plumbing is also offering a $500 discount on any sewer repair. Customers need only call Bob Oates Plumbing and mention this offer to enjoy the cost savings.
As Bob Oates points out, each seasonal change brings with it a new set of challenges to home plumbing and sewer systems. By scheduling regular tune-ups for plumbing and sewage, a homeowner can extend the life of these systems, avoiding costly repairs down the line. The cold weather provides a great opportunity to trim back tree roots, Oates points out, as trees tend to produce less growth during cold winter months.
"Remember, winter is the best time to cut out tree roots," Oates says. "Let Bob Oates give them a 'haircut' before you have a backup."
Bob Oates Plumbing specializes in sewer repair using the latest technology. Its trenchless line repair system fixes issues with minimal invasiveness, saving money and avoiding property destruction. Pipe bursting and fiberglass pipe lining are two other options for Bob Oates customers, providing money-saving options that have not previously been available to homeowners.
Another revolutionary technology Bob Oates uses is camera inspection. Using a small video camera, Bob Oates' staff can detect leaks in pipes long before they begin causing major problems. This detection method avoids digging up land unnecessarily, keeping as much of a customer's landscaping intact as possible.
Bob Oates Plumbing also provides assistance with hot water heaters, clogged drains, broken or frozen pipes, and much more. Serving customers in the Seattle area, Bob Oates places importance on professional, efficient employees who not only repair problems but educate customers on how to best care for their systems.
Each of Bob Oates service vehicles is kept clean and in good repair to represent the company in the best manner possible. Bob Oates Plumbing is a family-owned business that is proud to be a part of the Seattle community. Oates states that one of his business goals is to maintain working relationships with clients that extend over many decades.
In addition to a great offline reputation that has spread throughout the Seattle community, Bob Oates Plumbing has achieved stellar online reviews on sites like Angie's List. Bob Oates' territory stretches from the greater Seattle area to the entire east side. Whether customers have an emergency or simply want to schedule preventive maintenance, Bob Oates Plumbing provides free estimates and fast service. The plumbing service promises to be "on the job within an hour."
To schedule an appointment for a free estimate, call Bob Oates Plumbing at 206.789.4944 or visit the company's website at http://www.boboates.com/.