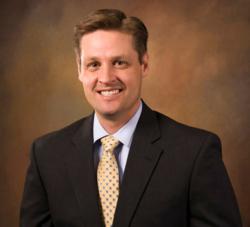 My concern is the future funding of this Medicaid expansion.
Charlotte, NC (PRWEB) March 21, 2013
The Medicaid system has long been a foundation of a secure life for individuals with developmental disabilities and Special Needs, and therefore a critical component in Special Needs Planning. This has historically been true due to the fact that these individuals did not have the ability to work full-time, receive benefits, and earn enough income to pay for their basic needs.
The New HealthCare Law, The Affordable Care Act, also known as Obama Care was passed in 2010 and was quickly challenged in the courts as to its constitutionality. The Supreme Court upheld the law, except for one provision which was the expansion to Medicaid, increasing the eligibility to 138% of the poverty level which in 2013 is $15,846.20 in annual income. Medicaid expansion as written in The Affordable Care Act would have allowed low-income Americans, including working people with developmental disabilities, to receive affordable, comprehensive health insurance from Medicaid instead of having to purchase health insurance via the private marketplace or through a state or federal health insurance exchange. (The exchanges are still being set up.) This decision by the court means that each state would decide if they would expand Medicaid or not.
The expansion of Medicaid, through the Affordable Care Act, would be paid 100% by the federal government through 2016 for newly eligible citizens, but then drop off incrementally leaving the financial responsibility to the states. It was unclear as to which states would pick up this expansion knowing they would have to shoulder the cost at some point in the future. At this time, 25 states have decided to expand Medicaid, 14 have not, and 11 have not decided.
Ryan Platt, Founder of A Special Needs Plan, comments, "If you live in a state that has accepted Medicaid Expansion, please take note of the new income levels. This can be very important in Special Needs Planning providing a comprehensive Life Plan for your loved one. Depending on your loved one's abilities, they may be able to work a bit more, and earn a bit more money, still qualify for Medicaid, and therefore enjoy a better quality of life." Ryan does have a concern, "My concern is economic. In the states that expand Medicaid, will they be able to financially support the increased number of Medicaid recipients under this expansion when the federal funding decreases? If they are not, cuts could occur in other areas of their budget including other areas of Health and Human Services which could negatively impact other essential services for those with Special Needs."
Ryan warns families that continuing to plan for the future, reviewing your current Special Needs Plan, and updating it when necessary are a family's best defense against the changes that will inevitably continue to occur in government benefits.
For more information about A Special Needs Plan please call 800-SN9-8610 or email
info(at)aspecialneedsplan(dot)com.
About A Special Needs Plan:
A Special Needs Plan was founded in 2006 as a special needs planning advisory firm. They offer special needs planning educational products, planning consultations to families, as well as educational workshops and seminars for families, organizations, and financial professionals. They are on a "Million Family Mission" to reach one million families with accurate and credible information, as well as offering advisory services to families' across the country. A Special Needs Plan is passionate about helping to alleviate the anxiety surrounding special needs planning and transform that feeling of anxiety into a sense of empowerment, so that families are able to provide for their loved one with special needs, while at the same time provide for the whole family. To learn more visit http://www.aspecialneedsplan.com