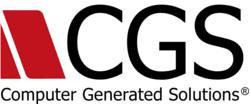 These nominations exemplify the unwavering dedication of our employees and their ability to attain full customer satisfaction, no matter what roadblocks they may encounter
New York, NY (PRWEB) March 20, 2013
Computer Generated Solutions (CGS), a leading global provider of technology solutions and services, announced today that two members of their organization have been chosen as finalists for industry awards that will be presented at the ICMI ACCE Conference and Expo, the annual global gathering for the contact center community. The event will take place May 13th-16th at the Washington State Convention Center in Seattle, WA.
The Annual Call Center Exhibition (ACCE) is the premier gathering for the contact center industry. It is known worldwide as the essential forum for educational growth, networking, and sharing of proven best practices.
Tom Walsh, the Site Director for CGS's call center in Edison, NJ, was nominated as a finalist for "The Best Call Center Manager" award. Mr. Walsh's selection underscored his ability to get the most out of his team members as well as CGS's commitment to client satisfaction during Hurricane Sandy.
During the week the storm ravaged the northeast, CGS was able to maintain service to their customers through a combination of employees working remotely at their home, local hotels and on-site at a client's facility.
Zoltan Simon of CGS's contact center in Romania was also selected as a finalist for "The Best Call Center Supervisor" award for delivering a good customer experience, demonstrating leadership, and motivating his team to achieve exceptional performance.
"These nominations exemplify the unwavering dedication of our employees and their ability to attain full customer satisfaction, no matter what roadblocks they may encounter," said Tom Christenson, President of Contact Center Solutions at CGS. "We are proud to be a part of such an esteemed group of call center nominees and look forward to continuing to serve our valued customers."
The winners will be announced at the ICMI Global Call Center Awards Dinner & Celebration on Tuesday, May 14th.
About CGS
For almost 30 years, CGS has enabled global enterprises, regional companies and government agencies to drive breakthrough performance through technology and services. Headquartered in New York City, CGS employs more than 5,000 professionals across North America, Latin America, Europe and Asia. With global delivery capabilities, expertise across leading platforms and deep experience in multiple industries, CGS has become the IT partner of choice for thousands of organizations worldwide. CGS delivers a wide array of proprietary and third-party business applications, technology, business services and business process outsourcing solutions, including customer care, technical support and corporate learning and training. For more information please visit http://www.cgsinc.com and follow us on Twitter at http://www.twitter.com/cgsinc as well as Facebook at http://www.facebook.com/ComputerGeneratedSolutions.