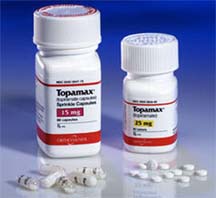 (PRWEB) March 22, 2013
Approved by the FDA in 1996 and manufactured by Ortho-McNeil, Topamax is usually given to patients suffering from migraines and/or seizures. On March 2011, the U.S. Food and Drug Administration (FDA) issued a warning, which stated that women taking Topamax during the first trimester of pregnancy pregnancy face an increased risk of their child being born with birth defects*. Alleged birth defects that have been linked to Topamax include:

Cleft lip
Cleft palate
Genital malformation
Other malformations
Although many of these birth defects can be corrected by surgery, there may be long-term effects. These children may require additional operations later in life to correct the complications. Many children born with cleft lip experience serious hearing disabilities, middle ear infections, issues with feeding, and difficulty speaking and socializing*.
Numerous claims are now being filed on behalf of families who have allegedly suffered from the use of Topamax. These claims revolve around the issue of whether Topamax is a defective drug/product. These lawsuits are very complex and require the use of many, qualified experts. Proving that this drug in fact caused these alleged injuries is time consuming and requires expert medical opinions.
The attorneys at d'Oliveira & Associates urge any one who has suffered from the use of Topamax to contact them immediately. They are working with some of the leading dangerous drug lawyers in the country who are handling these cases. They want to ensure all potential Topamax clients understand that there is absolutely no fee unless a settlement is reached, or an award is won.
For a free legal consultation, call 1-800-992-6878 or visit their website at dmlaw.com.
Source: