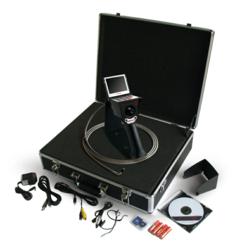 Thank you so much for letting us take advantage of your demo program…without it I would have never been able to expose my superiors to your advanced technology which has proven itself leading us to purchase.
Alex - Engineer
Traverse City, MI (PRWEB) March 20, 2013
RF System Lab launched a new website with a sleeker, more streamlined look. The new look allows easy, intuitive access to information pertaining to the products offered. A highly functioning website is crucial for any competitive company, especially for RF System Lab which makes great use of web-based marketing.
"We wanted our customers to have a useful, positive experience when visiting our website. E-marketing is a very important aspect of our business strategy and without an effective web presence those marketing dollars would be lost", said Sean O'Connor, Sales & Marketing director for RF System Lab. "With the current market conditions as they are, a solid website will definitely have a positive impact on sales."
The new site includes several application specific case studies covering a myriad of industries. Photos and videos taken from the VJ-Advance – RF System Lab's flagship product – are displayed in detail along with testimonials from industry experts and end users.
Along with the redesigned website the company has also invested in an upcoming series of professionally produced videos showcasing the VJ-Advance. These videos will be featured prominently on the company website as well as other web media, and they are also useful in conveying the value and uses of the product to potential customers.
RF System Lab also uses the website as a springboard for the unique demo program the company offers. Mr. O'Connor stated that, "Our demo program is a vital part of our sales process. Many of our new customers have found us through a Google organic search and have requested a demo through our website contact form submission process"
RF System Lab offers a no-cost no-obligation demo program for interested technicians to use the VJ-Advance video borescope in their facility. The VJ-ADV includes features normally found on borescopes that may cost two or three times as much. With 4-way joystick controlled articulation, adjustable LED lighting, and trigger activated image capture, the VJ-Advance is extremely easy to use. Insertion tubes vary in diameter from 3.9mm to 6.9mm, with lengths ranging from 1.5m to 5.0m. The VJ-Advance also has features such as its 3.5" LCD monitor and also audio and video recording capability.