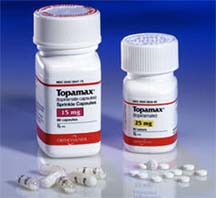 (PRWEB) March 23, 2013
Topamax is a popular anticonvulsant prescription drug manufactured by the Johnson & Johnson subsidiary Ortho-McNeil Pharmaceutical. Originally approved by The U.S. Food and Drug Administration (FDA) in 1996 to treat persons experiencing epileptic seizures, the drug has since been approved as an anti-migraine drug and has thus become a popular drug for both combating epileptic seizures and migraines*. In just 2007 to 2010 alone, nearly 4.3 million patients filled prescriptions to Topamax*. However, in March 2011, the FDA warned that pregnant users of Topamax are at an increased risk that their children will develop birth defects as a result of the drug use*.
Specifically, the FDA's recent study into Topamax revealed that pregnant woman using the migraine and seizure drug exposed their children to an increased risk of developing cleft lip and cleft palate*. Cleft lip is a birth defect where the infant lacks the tissue needed to correctly form the upper lip during pregnancy and results in vertical gaps remaining in the child's lip. Similarly, cleft palate is a birth defect where the child is left with gaps in the back portions and sides of the mouth due to a lack of tissue required for formation during the pregnancy. Both conditions put the child at risk for chronic hearing loss, eating and drinking problems, speech development problems, and even poor overall growth.
In its warning, the FDA has cited a recent study by The Northern American Antiepileptic Drug Pregnancy Registry, which concluded that infants exposed to Topamax (topiramate) during pregnancy are three times more at risk of developing these defects than infants exposed to competing seizure and migraine drugs. According to the study, only 0.38% of infants exposed to other various medications developed the birth defects, whereas 1.4% of the infants exposed specifically to Topamax developed them*. It is important to note that in this study, the percentage of these birth defects in infants whose mothers were exposed to no anticonvulsant medications at all was a mere .07% and that the rate of cleft lip and cleft palate conditions found in infants who mothers took Tapomax was 11 times higher than the national average of children born with those conditions*.
In response to the increased risk of birth defects in pregnant Topamax users, the FDA has called for stronger warnings on the drug's labels and has also changed the drug's pregnancy warning to a Category D, meaning there is positive evidence that the drug poses risks to infants. Director of the FDA's Division of Neurology Products has urged doctors to "carefully consider the benefits and risks of [Topamax] when prescribing it to women of child-bearing age," and to consider "alternative medications" as a preferable option to Topamax.
If you or anyone you know has taken Topamax during a pregnancy, the attorneys at d'Oliveira & Associates urge you to contact them immediately. Working with some of the leading dangerous drug lawyers handling these cases, they want you to know that pregnant users of Topamax are entitled to representation and compensation for any related birth defects.
For a free legal consultation, call 1-800-992-6878 or visit their website at dmlaw.com.
Source: