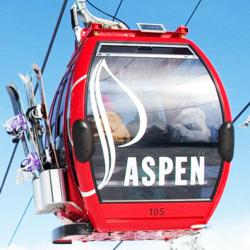 Aspen is strategically a great location to open another office for Sports America
(PRWEB) March 21, 2013
Sports America has offices in California, Texas and Florida. They announced this week that they will be opening a new additional office in Aspen, Colorado. This office is scheduled to open in the middle of April, just in time to assist in booking group ski vacations for the 2013-2014 winter ski season. Colorado is known as one of the best ski markets in the United States, making it a perfect location for Sports America to host their new office.
Aspen is a strategic location to open the next Sports America office. It is centrally located between many of the world class ski resorts in Colorado. In the immediate Aspen area you find four ski resorts owned by Aspen Ski Company, those being Aspen Mountain, Snowmass, Aspen Highlands and Buttermilk which hosts the X-Games. Located within three driving hours are Vail, Beaver Creek, Breckenridge, Keystone, A-Basin, Copper and Winter Park. Depending on road openings and conditions with another hour you can reach Crested Butte and Telluride. This totals to 13 ski resorts within driving distance of the new office in Aspen, Colorado.
With the new office opening in the mountain standard time zone Sports America will have an office located in every time zone in the continental United States. Sports America is open for business and personal assistance to clients for 14 hours of any given business day.
Having a consistent presence in Aspen will help Sports America provide guests with superior customer service, especially when onsite personal assistance is needed. This is particularly helpful for those who take group ski vacations.
Sports America handles over 100 individual ski club trips every year. The clubs destinations vary from year to year, though consistently more than 50% of the destinations traveled to by these clubs are locations in Colorado.
Colorado is also a prime location for other types of groups that Sports America handles such as corporate travel, incentive travel, family reunions, other types of group ski vacations and group travel to mountain destinations year round.
Travel to and from Colorado is easy for large groups because they can fly directly into Denver International Airport which provides flights from most locations in the country by a variety of major airline providers. With Denver being such a large hub for air travel flights are often less expensive than flying into some of the more remote ski destinations. With the ease of travel, consistent snowfall and a large number of world class ski resorts in the area, by those in the ski industry, Colorado is often referred to as king.
As for Sports America, opening an office in Colorado is an exciting expansion. Veteran staff agent, Matt Hollis, will be making the move from the company's California headquarters to open the new Aspen office. He is eager to get back to living in a ski town after spending seven years at the company's main office. Prior to living near the main office Matt lived in Vail and South Lake Tahoe. Matt is the perfect employee to open the new office as he is extremely knowledgeable with how the company operates and is an expert sales agent.
For more information please contact us at 1-800-876-8551 or info(at)sportsamerica(dot)com
About Sports America:
Sports America specializes in ski vacation packages throughout western North America. Whether you're planning a ski vacation for a group of friends, a company meeting, or a family vacation, one of our vacation experts will help design your perfect package. Our special contract airfares, tour operator lift tickets, special rental car/transfer rates all save you time and money. Knowledge, excellent customer service, friendly staff, great pricing, and the highest quality ski vacations since 1975. http://www.SportsAmerica.com