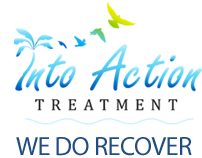 Into Action Treatment's cocaine addiction program focuses on the core internal issues of the drug addict
Miami, Florida (PRWEB) March 19, 2013
Into Action Treatment center in Boynton Beach, South Florida, announces new 2013 treatment program for cocaine addiction. The new program consists of a holistic approach to addiction and helps the cocaine addict completely recover from their addiction.
Andrey Rossin is the founder and CEO of Into Action Treatment and is a living example of effective drug treatment. "We are very proud to announce that our treatment will not only work with cocaine, but all types of drug addictions," said Rossin. He added that his treatment is as effective as the clients want it to be. "We provide the perfect treatment setting for our clients to recover. We remove the distractions of everyday life and provide our clients with the tools necessary to rebuild their lives and fully recover from drug addiction."
Cocaine is one of the most popular drugs today and is also one of the most addictive on the market. It is widely available and can affect people in all areas of life, from the businessman to the college student, all the way down to the drug addict living on the streets.
Into Action Treatment's cocaine addiction treatment program focuses on the core internal issues of the drug addict through a thorough working of the 12 steps, which help the addict be free of their addiction. "The cocaine is not the actual problem with cocaine addicts, it is actually a much deeper internal problem. We treat that internal problem at the core and do not spend any time treating the symptoms, because in our experience once the core issues are healed, then so will the drug addiction," said Rossin.
Located in South Florida, Into Action Treatment is the only Hyannis format Big Book Step Study drug rehab in the world. This approach is intense and thorough and helps addicts and alcoholics from all over the world recover from their deadly addictions in a safe and serene setting. Located just minutes from the beach, their clients get to focus on themselves for the first times in their lives and rebuild not only their families but also their lives. "We are very excited about every new client who walks through our doors, because we know that they are taking the first steps towards living the life that they have always wanted to, but not known how to because of their drug addiction," said Andrey Rossin.