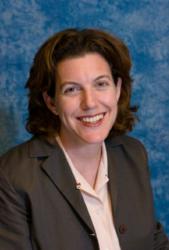 Advocating for the Medicaid recipient's needs is of critical importance – now more than ever – and can make a significant difference.
(PRWEB) March 20, 2013
New York State has long been committed to allowing seniors to "age in place" with Medicaid as the primary funding source for most home care services. Sara Meyers, Esq., senior associate at the White Plains law firm Enea, Scanlan and Sirignano, today addressed the new mandate recently put in place to transition Medicaid home care applicants and recipients from traditional home care Medicaid to Medicaid Managed Long Term Care.
Under the new mandate, Medicaid recipients and applicants who are eligible for both Medicare and Medicaid (known as dual eligibles) will be required to enroll with a Medicaid Managed Long Term Care provider. This includes individuals who are over the age of 21 and are in receipt of or are in need of home care services for more than 120 days in a calendar year.
"We've had a number of changes in 2013, including a new system for how Medicaid-covered home care services are approved and delivered in Westchester County and across the state," said Meyers. "Letters are being sent out to current recipients with a 60-day notice to either select a Medicaid Managed Long Term Care plan or have one assigned to them. The first auto-assignments are expected to become effective in May."
Prior to January 2013, a person applying for home care Medicaid in Westchester County would file a Medicaid Application with the Westchester County Department of Social Services (DSS). Once approved, a separate application would be submitted for home care services. A DSS case worker and/or nurse would then complete an in-home evaluation, which was used to determine the nature and extent (hours) of home care to be offered and authorized.
New Medicaid home care applicants will still file their Medicaid application with DSS. Once Medicaid is approved, however, rather than DSS performing the home care assessment and authorizing home care services, the applicant will need to contact Westchester's Medicaid Managed Long Term Care agencies directly and apply for home care services through the individual provider. There are currently 12 agencies providing Medicaid Managed Long Term Care (MLTC) coverage in Westchester.
"Remember, the MLTC provider is not your friend or advocate," said Meyers. "In order to maximize the hours of services allocated to meet your needs, it is imperative that Medicaid applicants and recipients work with an experienced elder law attorney to help complete any and all forms required by the MLTC. Advocating for the recipient's needs is of critical importance – now more than ever – and can make a significant difference."
An experienced elder law attorney will work with the applicant and family to prepare them for the Medicaid Managed Long Term Care provider home visit. The results of this visit will, in turn, determine the type and scope of care approved.
To further complicate the matter of choosing a provider, Medicaid Managed Long Term Care is also responsible for the coverage of the cost of a nursing home if the Medicaid recipient is admitted for non-skilled or non-rehabilitation care. As such, the Medicaid recipient and his or her elder law attorney need to review the list of nursing homes in the provider's network and give thought to choosing one now for the future.
"Since providers are paid a set rate for each enrollee regardless of that person's home care needs, they have a strong incentive to reduce home care costs and expenses," said Meyers. "For example, some 24-hour sleep-in and split shift care can cost more than nursing home care, giving providers a financial incentive to reduce or terminate said services. If the cost of care is too great, the Medicaid recipient may be forced into a nursing home unless he or she receives strong advocacy."
Meyers continued, "In addition to being well versed in the various types of Medicaid Managed Long Term Care options available, a good elder law attorney will also be knowledgeable when it comes to individual agencies and their networks. Consulting an elder law attorney is the best way to ensure that an applicant will receive the coverage he or she needs to maintain appropriate home care services – both now and in the future."
About Enea, Scanlan & Sirignano, LLP: Enea, Scanlan & Sirignano, LLP is an AV preeminent rated elder law firm with offices in White Plains and Somers, N.Y. The practice concentrates on Elder law; Medicaid Planning, Applications and Law; Medicare Law; Wills, Trusts and Estates; Guardianships; Estate Litigation; Supplemental Needs Trusts; and Special Needs Planning. Enea, Scanlan & Sirignano, LLP serves Westchester, Rockland, Putnam, the Bronx, Manhattan, Long Island and Queens and is committed to providing the highest quality legal services to seniors and the disabled. Visit the firm online at http://www.esslawfirm.com and http://www.westchesterseniors.com.