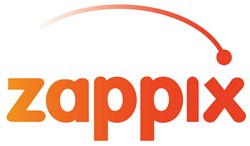 "Dr. Artzi and Mr. Steinberg each bring a rich background of innovation, professionalism and experience to their respective positions," said Avner Schneur.
Boston, MA (PRWEB) March 20, 2013
Today, Zappix, the Mobile Portal and Customer Service App company, announced the hiring of two key executives for its expanding U.S. Management Team. Shay Artzi, Ph.D joins Zappix as CTO (Chief Technical Officer) and Gal Steinberg as the new Vice President of Marketing. "For any emerging business to succeed, the recruitment of top talent is essential," said Avner Schneur, the President and CEO of Kormeli, LLC, a Boston-based investment group that provides Zappix funding. "Dr. Artzi and Mr. Steinberg each bring a rich background of innovation, professionalism and experience to their respective positions. With these critical Technical and Marketing executives now in place, Zappix is poised to launch plans for rapidly achieving market penetration throughout the U.S."
Prior to joining Zappix, Dr. Shay Artzi served as a Senior Software Engineer for IBM. There, he was a key member of a software group leading the assimilation of social analytics research into IBM products. "I'm very excited about my new role as CTO for Zappix," said Dr. Artzi, who received his Ph.D. in Computer Science from the Massachusetts Institute of Technology (MIT). "The Zappix mobile portal and customer service application platform holds great potential for both technology breakthroughs and wide user acceptance. This is an extraordinary opportunity for me to help define and impact the development of this promising Mobile Portal and Customer Service Solution." Additional credentials for Dr. Artzi include Research at IBM's T.J. Watson Research Center, Software Team Leader for Rafael, Ltd., M.S./B.S. Computer Science degrees from the Technion (Israel Institute of Technology), the publication of numerous professional papers/articles and the securing of patents related to improving software quality.
"It's great being a part of Zappix," affirmed Gal Steinberg, the company's new VP of Marketing. "What makes the Zappix application stand apart is the great user experience that bridges traditional phone calls and mobile visual menus. There's a real need for a visual channel between consumers and enterprises, and Zappix fulfills it." Mr. Steinberg is a proven expert when it comes to bringing software and mobile application products to market. As Vice President of Product and Marketing for ooVoo, he created an award-winning video chat app that is currently used by 40 million users. Before coming to Zappix, as Senior Director of Product Marketing for Lionbridge Technologies, Mr. Steinberg formed enterprise crowd sourcing solutions and strategic partnerships with the companies, LivePerson and Acquisio. He also served on the launch team for a statistical machine translation enterprise solution in partnership with IBM Research.
The Zappix app is available for download from the app store - Zappix for iPhone and Google Play - Zappix for Android or from the Zappix website.
More About Zappix
Zappix is already a popular application in Israel. Since 2011, the service has grown rapidly to support hundreds of companies that now deliver a streamlined way to reach customer service to over 150,000 Zappix users. The continually expanding list of Zappix-supported organizations includes insurance companies, banks, mobile service providers, retailers and government agencies. Zappix recently opened its U.S.Headquarters office in Burlington, MA. For more information about Zappix, contact Gal Steinberg, Vice President of Marketing at ZappixPR(at)zappix(dot)com, or visit Zappix on the web at Zappix.com.
About Kormeli LLC
Kormeli LLC, founded by Avner Schneur, is an investment group dedicated to funding, assisting and guiding early-stage technology entrepreneurs and enterprises. Comprised of experienced, all-CEO investors from other successful companies, Kormeli draws on this wealth of experience to establish a thoughtful path to solid business success. Kormeli focuses on building long-term relationships and providing deep, differentiated value at each stage of a company's life cycle. With a strong background in developing and running successful businesses, Kormeli brings deep strategic and operational expertise to its investment companies. For more information, go to: kormeli.com.