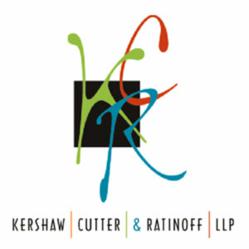 The Cobalt Chromium Toxicity Resource Center gives patients much needed information in their quest to figure out whether toxic poisoning is the cause of the hip pain, swelling and discomfort they've been experiencing.
Sacramento, CA (PRWEB) March 21, 2013
Whether hip patients have a concern over a Stryker Hip, DePuy Hip or any other hip device currently on the market or that has been recalled, people who Google 'Cobalt Chromium Toxicity' continue finding that http://www.Cobalt-Chromium-Toxicty.com tops the list of informational sites. The Cobalt Chromium Toxicity Resource Center site, a resource put together by Kershaw, Cutter & Ratinoff (KCR) based in Sacramento, CA, is specifically designed to help people who may be facing the possibility of painful revision surgeries. With more than 208,000 hits to-date, the site has experienced a 95% increase in traffic in our second year since its inception in March 2011.
"Our clients are grateful for the Cobalt Chromium Toxicity Resource Center because it gives them much needed information in their quest to figure out whether toxic poisoning is the cause of the hip pain, swelling and discomfort they've been experiencing," says medical device attorney, Stuart Talley of Kershaw, Cutter & Ratinoff. Attorneys at KCR are noticing that even hip patients who have yet to experience adverse symptoms are paying attention to the hip device fiasco that has been billed on as "perhaps the biggest disaster in the history of orthopedics" by an English researcher. As a result, patients are now perusing our site to educate themselves on the potential short-term and long-term effects of cobalt and chromium toxicity.
The U.S. Food and Drug Administration reported Stryker's hip recall (Stryker Rejuvenate and Stryker ABG II modular systems) includes more than 20,000 prosthetic hips that were surgically implanted into patients nationwide between 2008 and 2012. The health problems that can be created from these malfunctioning devices range from moderate to life-threatening conditions. At this juncture, nine cases against Stryker have been filed in Bergen County, N.J., where the medical device manufacturer is based, "but more cases are expected to be filed as Stryker patients realize their hips are shedding harmful, metal particles into their bloodstreams," says Talley.
Though the recalled Stryker and DePuy hips slid in under the FDA's speedy approval process called 510(k), the agency is monitoring the makers of orthopedic products. Just last week, Stryker received a warning letter from government regulators citing quality control issues and unapproved marketing of medical devices (Bloomberg News, March 12, 2013).
In the case of DePuy's ASR hips (ASR XL Acetabular System and the ASR Hip Resurfacing System), the company has estimated that 93,000 total devices had been implanted worldwide prior to the August 2010 recall. Johnson & Johnson now faces nearly 11,000 lawsuits according to AP News. The first trial against J&J resulted in an $8.3 million award to 65 year old, retired prison guard Loren Kransky (BC456086, Los Angeles Superior Court). A DePuy spokesperson, went on record saying an appeal is in the works on the Kransky verdict. However, Reuters reports the manufacturing giant is said to have set aside an estimated $3 billion to cover the costs of the recall and lawsuits.
The second DePuy hip trial (In Re DePuy ASR Hip Litigation, No. 10-L-10506, Cook County Circuit Court) is being fought in Chicago on behalf of 54-year old Illinois nurse, Carol Strum, who claims she had to endure hip revision surgery due to DePuy's defective all-metal device.
In addition to a steady stream of web traffic to the resource center site, Kershaw, Cutter & Ratinoff's newly launched legal video blog for hip sufferers, which is part educational and part legal commentary, also quickly gained momentum covering the Kransky vs. DePuy trial in Los Angeles in the first quarter of this year. The video series featuring Talley on the KCR Legal YouTube Channel has garnered more than 3,000 views and grows by hundreds of hits weekly. As a result, "we receive consistent inquires daily with people searching our Cobalt and Chromium site for information, direction and legal counsel in their individual situations," Talley adds.
In his blog to hip sufferers, Talley reminds people who have been contacted by Broadspire or any other device manufacturer's third party representative, to remember "those entities work for the product manufacturer, not the patient. It is paramount to have a representative looking out for the hip patient's best interest when it comes to medical device liability and costly, traumatic revision surgeries."
Statute of limitations are also a critical factor in each state, so patients who have concerns about a hip implant are encouraged to promptly call Bill Kershaw or Stuart Talley at (888) 290-4472. Also, visit our website and tell your story using the questionnaire form at http://www.cobalt-chromium-toxicity.com.
Kershaw, Cutter & Ratinoff represents individuals nationwide in defective medical device cases, mass torts and class action lawsuits generating hundreds of millions of dollars in recoveries for their clients and the classes they have represented.