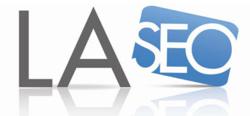 "We are so thrilled to be able to offer businesses nationwide the opportunity to try SEO at a huge discount through Groupon"
Los Angeles, CA (PRWEB) March 21, 2013
Groupon, the deal-of-the-day giant, is known for serving up exclusive discounts for restaurants, spas, fitness clubs and other retailers. Deals quickly go viral, and Groupon subscribers are motivated to spread the word about bargain prices to their personal networks. Now, the social action phenomenon is offering its first-ever search engine optimization (SEO) deal through LA SEO Service. Click here to see the Groupon Search Engine Optimization deal with LA SEO Service at http://www.groupon.com/deals/los-angeles-seo-service
SEO may seem like a foreign concept to the uninitiated consumer and small businessperson, but this time-tested online strategy has taken the Internet by storm. This innovative deal with Groupon, a multi-billion dollar global company, will allow LA SEO Service to expand its market reach as well as offer new customers the opportunity to explore all of the benefits of search engine optimization without a long-term commitment.
A leading e-commerce agency, LA SEO Service has built a reputation in the industry for helping its clients to achieve first-page placement on the major search engines and significantly enhancing their online presence. Their search engine optimization experts integrate relevant keywords, link building and meta data in cutting-edge marketing campaigns to help websites attract new customers and drive up site traffic.
"We are so thrilled to be able to offer businesses nationwide the opportunity to try SEO at a huge discount through Groupon," says Blake Pollack, president of LA SEO Service. "We know our capabilities and expect this Groupon 'trial' deal to end in a long-lasting relationship with each business."
Under this ground-breaking deal with Groupon, new customers can explore three SEO packages, a savings of up to 76 percent off the original price. For more information about the advantages of search engine optimization, users can visit http://www.LASEOService.com, read testimonials on their Yelp page at http://www.yelp.com/biz/la-seo-service-los-angeles or call (866) 856-5439.
About LA SEO Service
Founded in 2009, LA SEO Service is a premiere boutique specializing in interactive marketing and pioneering search engine optimization techniques. The company provides expert guidance across a number of digital marketing initiatives, serving both small businesses and worldwide consumers.