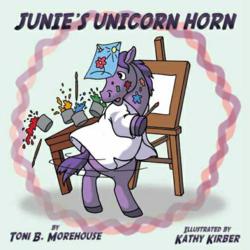 Look for books with intriguing illustrations and simple text. Words should match the pictures on each page.
Lincoln, NE (PRWEB) March 21, 2013
Millions of parents and other caregivers read to young children every day. And that's a good thing. But are those adults maximizing story time? Parents can use simple techniques to build a young child's vocabulary, to increase listening comprehension, and to develop early literacy skills.
"Selecting quality books is a good place to start," said pediatric speech-language pathologist Toni B. Morehouse. "Look for books with intriguing illustrations and simple text. Words should match the pictures on each page."
Before starting to read the words on a page, first use interactive storytelling to explore the picture with the child. Call attention to details in an illustration a child might overlook. Talking about the pictures builds vocabulary. It provides multiple opportunities for conversational turn taking.
When reading the words in the story, adults can follow along with a finger. This provides the child with the pre-literacy notion of moving from left to right across the page.
After reading the words on the page, check for comprehension. "Ask questions about the story. And not just yes/no questions," Morehouse stated.
For very young children, asking for simple labels works well (What is the boy holding?). Or, parents can ask about different attributes (What color is the boy's kite?). As children develop better language skills, parents can ask them to interpret what is happening in the picture (Why is she looking for an umbrella?)
If the text and picture match, the illustration will provide clues about what the words are going to say. Down the road, when children begin reading on their own, they will already have one strategy to help them figure out hard words.
Reading research shows that sound awareness, also known as phonological awareness, is a good predictor of future reading ability.
Some phonological awareness skills include recognizing words that rhyme, making up rhyming words, naming sounds at the beginning of words, breaking words into sounds, and blending sounds into words.
"Being able to say the ABC's is only the tip of the iceberg when it comes literacy," Morehouse said. "Like an iceberg that hides most of its bulk beneath the surface of the water, reading hides beneath the surface of letter and sound relationships."
Toni B. Morehouse, MA, CCC-SLP, is a pediatric speech-language pathologist and Board Recognized Child Language Specialist. She teaches at the University of Nebraska-Lincoln and provides clinical supervision in the UNL Barkley Center Speech-Language Clinic.
Morehouse specializes in young children who have speech and language disorders, including those with childhood apraxia of speech, phonological disorders, significant language delays, and children on the autism spectrum. She also specializes in interactive reading with her three granddaughters.
After 40 years of seeing the positive effects of interactive storytelling with little ones, Morehouse authored her own children's book, Junie's Unicorn Horn.
Junie is an enthusiastic, but slightly clumsy unicorn that is very proud of her beautiful horn. But when Junie goes to school she discovers that horns can create lots of little problems – for her teacher, her friends, and even the school custodian. Just when her horn and hair bow are both drooping, Junie discovers a way to save the day.
Softcover or e-book copies of Junie's Unicorn Horn are available at authorhouse.com, barnesandnoble.com or amazon.com. Morehouse's website http://www.weeneedtoread.com offers specific tips for engaging in interactive storytelling using Junie's Unicorn Horn. Morehouse also conducts book readings, not only to share Junie's Unicorn Horn with children, but also to provide a model of interactive storytelling for parents and other adults in the audience.
"The benefits of engaging in interactive reading with young children cannot be overstated," said Morehouse.