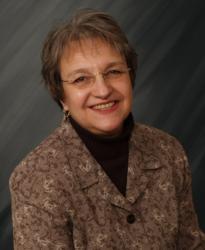 Charleen's real-world experience helping colleges leverage research to build better programs is what we're all about
Martin, OH (PRWEB) March 21, 2013
Enrollment Builders' Founder and Principal Consultant, Dr. Cam Cruickshank announced an addition to his executive team this week. Charleen Heidt joins Enrollment Builders as Executive Consultant and brings with her a wealth of experience in research, strategy, program development, and branding. Enrollment Builders, an enrollment management consultancy, helps colleges and universities deliver and grow their online, adult, and professional programs through a host of tailored services.
Prior to joining Enrollment Builders, Heidt served as the Graduate Admissions, Research and Marketing Manager at Ithaca College in New York. There, she led a team that grew the College's graduate programs by nearly 40 percent in three years. Also during her tenure at Ithaca College, Heidt helped the Division of Graduate and Professional Studies conduct feasibility studies to identify future master's-level programs that will be marketed to students around the world. She also developed social media SEO and SEM strategies that reduced the College's cost per inquiry and application while increasing leads.
Heidt holds a Master of Science Degree in Business Administration with an emphasis on Marketing Research and Services Marketing from The Pennsylvania State University. An experienced speaker, focus group leader, and moderator, Charleen has taught numerous seminars in marketing research and its applications in strategic planning and communications. Results of her research have been cited in The Wall Street Journal, Forbes, The Philadelphia Enquirer, The New York Times, and The Washington Post.
Enrollment Builders' consulting service is structured around three core areas: research, strategy, and operations and technology. Heidt's role will focus both on research and strategy as she lends her skill and expertise to a broad range of key projects. "We're extremely excited to have Charleen on board," said founder, Cam Cruickshank. "Her real-world experience helping colleges leverage research to build better programs is what we're all about. Her role with Enrollment Builders will broaden our reach and offer immediate value to our clients," Cruickshank continued. Heidt assumed her new duties on February 1 and is already engaged on several new projects.
About Enrollment Builders
Enrollment Builders is a premier enrollment management consulting firm that specializes in online and adult-focused programs. Enrollment Builders helps universities, colleges, and other institutions across the nation plan, implement, and maximize education experiences for students. Through organizational assessments, customized consulting services, and strategic enrollment solutions, Enrollment Builders allows schools to better tailor their programs to meet students' needs and position those programs for long-term growth. Founded in 2011, Enrollment Builders is a privately-held company headquartered in Martin, Ohio.
Contact Information
Enrollment Builders
Cam Cruickshank, Founder
19721 W. Zwicker Road, Martin, Ohio 43445
Office Phone: 567-297-0770
Mobile Phone: 419-277-0333
9:00am – 7:00pm EST M-F
info(at)enrollmentbuilders(dot)com
http://www.enrollmentbuilders.com