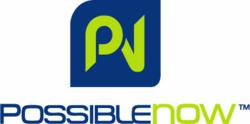 Few brands are truly prepared to engage in relationship marketing. We can help enterprises understand their customers and their preferences.
Atlanta, GA (PRWEB) March 20, 2013
PossibleNOW, the leading provider of customer experience and preference management solutions, today announced the launch of its preference management consulting services group, a dedicated team of experts focused on empowering companies to accurately and efficiently listen to prospects and customers and interact with them in the context of trusted, responsive relationships.
"Despite all the talk about relationship marketing, very few brands are truly prepared to engage audiences on that level," said Scott Frey, CEO of PossibleNOW. "In order to deliver on the relationship promise, enterprises need to understand their customers and deploy solutions that meet near term needs and support long term goals. That's why we've introduced a preference management consulting services group — to help connect the dots for clients and provide tailored, holistic solutions."
The consulting group will serve as the strategic services counterpart to PossibleNOW's MyPreferences®, a SaaS-based platform designed for the collection, management and distribution of consumer preferences. Launched in 2011, MyPreferences empowers companies to have relevant conversations with prospects and customers to increase engagement, retention and lifetime value while protecting against regulatory exposure.
Moving forward, the consulting group will assist clients deploying the MyPreferences solution or advise those pursuing an in-house solution that need implementation advice. To learn more about PossibleNOW's preference management consulting services, go to http://www.mypreferences.com.
About PossibleNOW
PossibleNOW, headquartered near Atlanta, Georgia, is the trusted source for consumer preference management and compliance solutions. PossibleNOW leverages its expertise in information technology, database management, and consumer privacy and regulatory compliance to provide cloud-based applications and solutions. PossibleNOW's MyPreferences® is an enterprise preference management solution that effectively collects and manages the contact preferences of customers and prospects including servicing, privacy, marketing (opt-in and opt-out) across all marketing channels and makes the preference data actionable. The DNCSolution® suite of cloud-based services provides comprehensive tools that help direct marketers comply with federal and state Do Not Contact legislation (Do Not Call, Do Not Fax, Do Not E-mail, Do Not Mail). For more information, call (800) 585-4888 or (770) 255-1020, e-mail info(at)possiblenow(dot)com or visit http://www.possiblenow.com.
###