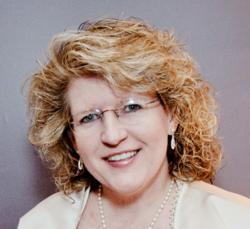 "Each and every nomination contained a story…" says Russell Salzman, IREM Executive Vice President and CEO
Dallas, TX (PRWEB) March 20, 2013
The highly esteemed Institute of Real Estate Management, IREM®, has designated 72 women as movers and shakers in the field of real estate management. Among them is Becca Wilson, President and CEO of Spherexx.com®, a full service marketing and Internet technology company that serves the multifamily real estate industry on a large scale.
"Each and every nomination contained a story…a story told by a colleague, by a direct report, by a tenant, by a supervisor, in some cases, even by daughters writing about their mothers," says Russell Salzman, IREM Executive Vice President and CEO. IREM® selects the "Women Changing the World of Real Estate Management" honorees for their positive impact on the real estate management profession. Recognized for innovation, mentoring, community service, leadership and other laudable initiatives, Ms. Wilson and the other women identified range from senior officers of global real estate firms to self-employed entrepreneurs to site managers of single properties who are prized for the great work they do.
Becca Wilson, B.S. B.A. from the University of Tulsa was formerly the Information Technology Manager & Assistant Controller for Case and Associates Properties, Inc., a large, multifamily and commercial real estate management and development corporation based in Tulsa, Oklahoma. She founded Spherexx.com in 2000, having foreseen the need for Internet Technology services designed especially for the multifamily industry. Becca has provided website development, Internet marketing services, and custom programming and software tools for thousands of multifamily management organizations. Becca offers the unique perspective of problem-solving from a financial, marketing, and technological aspect.
Spherexx.com has been a supporter of The Institute of Real Estate Management for many years and has two Certified Property Managers on staff. The team's combined 100 years of experience offer guidance, insight and business intelligence into all the Spherexx.com products and services unequaled by any competitor. 2013 marks the fiftieth anniversary of the Fair Play Act, signed by President John F. Kennedy, to ban wage discrimination. During the last thirty years, the percentage of women attaining the prestigious CPM designation from IREM has grown from nine percent to over fifty percent.
Becca Wilson will be speaking on a panel at IREM's Leadership and Legislative Summit on April 9th in Washington DC. IREM will convene industry insiders and thought leaders who will make their voices heard on Capitol Hill and throughout the real estate community.
Spherexx.com also supports The National Apartment Association as a member of the Supplier's Council, the National Multi Housing Council®'s Multifamily Information and Transaction Standards and it maintains membership in several local Apartment Associations and sponsors the Tulsa IREM Chapter.
ABOUT THE INSTITUTE OF REAL ESTATE MANAGEMENT (IREM®)
The Institute of Real Estate Management (IREM®) is an international community of real estate managers dedicated to ethical business practices, maximizing the value of investment real estate, and promoting superior management through education and information sharing. An affiliate of the National Association of REALTORS®, IREM is the home for all industry professionals connected to real estate management – and the only organization serving both the multi-family and commercial sectors.
Since 1933, IREM has set the standard for best practices in real estate management. Today, IREM® membership includes nearly 18,000 individuals and 550 corporate members. To learn more about IREM, call (800) 837-0706, ext. 4650 (outside the U.S. call (312) 329-6000), or visit irem.org.
ABOUT SPHEREXX.COM—AD AGENCY | SOFTWARE DEVELOPMENT | DATA CENTERS
Established in 2000, Spherexx.com is recognized as an established leader in the apartment industry website, Internet marketing and software development services. With offices located in Tulsa, Dallas, Austin, and Houston, the company has been distinguished as one of INC5000's fastest growing companies. Spherexx.com is a recipient of the International Summit Creative Award 2012 for creative and communication excellence.
Spherexx.com offers a wide selection of professional services including web design and development, touch-screen kiosks, Internet lead generation tools, online advertising, apartment leasing consulting, advanced mobile technology, apartment lease-up marketing consulting, and search engine performance. The company also provides branding services, video/multimedia production, print media, and copywriting as well as website and email hosting, database solutions, pay per click, e-commerce solutions and custom programming.
Spherexx.com has developed CRM (customer relationship management) products, marketing and lead generation tools that allow clients to better manage and convert leads to leases and sales. These applications are branded under Messagekast.com, ILoveLeasing.com, MarketSurveyTools.com, and RentPush.com. Spherexx.com provides web-based prospecting, marketing, advertising management, and support services.
Spherexx.com has provided services to innovative real estate companies like Lincoln Property Company, Atlantic Pacific Companies, Bozzuto, Denison Development, Trio Properties LLC, Forest Properties Management Inc., ZRS Management, LLC, CompassRock Real Estate Management. The company represents over one hundred years of direct, executive level property management experience that readily identifies with the challenges and solutions of multi-family property management professionals.