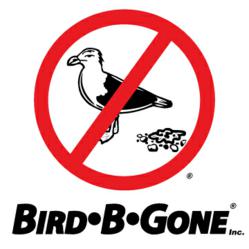 "At Bird-B-Gone, we pride ourselves on quality and innovation," said Bruce Donoho, Owner. "Our products carry the most patents in the bird control industry while maintaining leading industry guarantees."
Mission Viejo, CA (PRWEB) March 20, 2013
U.S. District Court of the Central District of California has issued an Order interpreting patent claims of Bird-B-Gone, Inc., in the company's favor. On February 3, 2012, Bird-B-Gone filed a complaint against Bird Barrier America alleging their Bird-Shock Flex-Track™ product infringes on Bird-B-Gone's issued U.S. patent numbers 8,015,747 and 8,020,340.
The Order issued by the district court ruled in favor of Bird-B-Gone and as a result, and effectively dismissed Bird Barrier's attempt to avoid infringement. The Order also rejected Bird Barrier's motion for summary judgment – denying Bird Barrier's attempt to dismiss the need for a trial.
Bird-B-Gone's Bird Jolt Flat Track™ System is the only electric track bird deterrent system with multi-patented, anti-arcing and glue trough designs.
At Bird-B-Gone, the people, products, expertise and training make the difference in providing comprehensive, humane solutions that help solve pest bird problems in various settings across the globe.
About Bird-B-Gone, Inc.
Bird-B-Gone, Inc. is the world's largest manufacturer of professional grade bird deterrents. Founded in 1992, our products have helped solve pest bird problems in commercial, industrial and residential settings across the globe. A majority of our products are manufactured in the USA, ensuring they meet the highest standard of quality in the industry and allowing us to offer the longest guarantees.
At Bird-B-Gone we make it our business to stay on top of the latest advancements in the bird control industry. We incorporate new technologies with tried and true methods to develop the most effective bird deterrents available. More information is available on the company's website at: http://www.birdbgone.com.