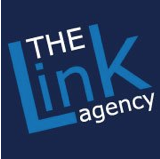 small to mid-sized businesses need scalable solutions.
Barrington, RI & LaJolla, CA (PRWEB) March 21, 2013
A study by the Pew Research Center shows staff and budget cuts have drastically reduced media's reporting power, and consumers are turning away from key media outlets because they no longer receive the information they want. But even as traditional media outlets lose audiences presumably to new technologies, according to The Link Agency Founder Tracy LeRoux these changes have actually increased the scope of opportunities by which organizations and individuals can take their message to the public. "We go beyond the typical strategies and are very entrepreneurial," LeRoux said.
The study also showed that most of those turning away were older, more educated and had higher income levels. This valuable demographic must be courted in a completely new way. Since people no longer rely on the usual sources for their information, The Link Agency diversified its offerings to become more transparent and leverage strategic alliances in technology. These offerings include assorted mini-packages so clients can try services on for size. "Small and mid-sized businesses need scalable solutions," said LeRoux. The Link Agency will develop a campaign concept and carry it out according to the client's schedule.
The Link Agency now offers a menu of services a la carte, with the client making selections determined by needs. "The landscape has changed!" said LeRoux, adding that the sheer volume of choices now available makes it daunting to make those choices. The complex playing field means that businesses don't need huge budgets to promote their product or services. However it takes business savvy to utilize those options, and that's where The Link Agency steps in. "Companies hire us because we understand the individual markets in which they function. We also understand how the nuances of each local culture play out in those markets and how to apply that knowledge to marketing a product."
Only a few years ago businesses had fewer tools to work with and the ones that were available were sometimes not feasible financially. Now the options can be overwhelming, but according to LeRoux, "The Link Agency sorts through them and figures out what will work best for each client. We might not have all the answers but we go out and find them. We will never know more than our clients, they live their product every day. But we know how to listen to our clients and understand what they want, and can help them."
About The Link Agency:
Gratefully helping businesses and non-profits grow since 2000. ​​
​​​​​​​The Link Agency is the only full-service national agency that makes it easy for businesses of all sizes to get the marketing services and support they need to succeed.
​​