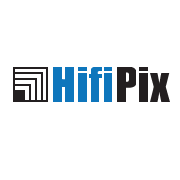 Life isn't low resolution, why should your photos be?
Colorado Sprngs, Colorado (PRWEB) March 21, 2013
New desktop and mobile device applications let users select all or part of website images to rapidly zoom up for significantly higher detail.
HifiPix today announced the introduction of a revolutionary new imaging technology, hoping to change the way high resolution images are distributed, shared and viewed over the Internet. "Our goal is to make any image on the Internet support the ability to quickly grow to ten times the resolution at the click of a button," said Shawn Kelly, HifiPix founder and creator of the new technology. "Today's displays and mobile cameras support much higher image resolution than what we normally see on websites. We want the option to quickly see the detail and impact of that original image rather than just a low resolution substitute."
The new technology is based on storing high resolution images on servers that incrementally distribute resolution data when called by the new HifiPix client software application on people's desktop computers and mobile devices. "The basic innovation of our approach is that instead of just sending a high resolution image to replace a low resolution website image at the user's request, we send packets of resolution data that incrementally grow that same website image through four larger sizes," continued Kelly. "The key is that we're not sending new images every time but just the additional information needed to build the next higher resolution image from the previous image. And because of that incremental display of growing images we actually get to see the high resolution image evolve in front of us instead of waiting for a single image that can typically take many seconds to download even with today's high speed Internet."
The new HifiPix client application, which will ultimately include conventional photographic editing and processing functions, also supports new, unique functions due to the way extra resolution is sent from the server. "Imagine that you're looking at an image on a website and you only want to see a higher resolution image of just that face, or that building, or that car or that car's license plate. All you have to do is draw a rectangle on that region and the HifiPix application will go get the extra resolution just for that region and "zoom it up" to ten times the total resolution. Because your region of interest is a fraction of the total size of the website image, the high resolution image of that region will be delivered that much faster."
Commercial development of HifiPix server and client device applications is evolving, in part, as a recently launched Kick Starter project, not only to determine preliminary market interest in high resolution internet imaging, but also to efficiently engage initial users such as photographers, website developers, advertising agencies and early adopter end users for development feedback. Upon commercial distribution, HifiPix server applications will be initially distributed free of charge and the client application may involve a nominal fee after a free trial period. For more information about HifiPix please see http://www.HifiPix.com.
Media Contact:
Tom(at)hifipix(dot)com or Jessica(at)hifipix(dot)com
1720 Jet Stream Drive, Suite 208
Colorado Springs, Co 80921
719 -481- 4040