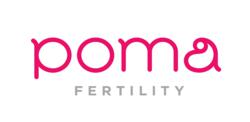 "We figured out that we could help people have a baby and bring infertility treatment to a whole new group of people who couldn't afford it before. No one should have to give up on becoming parents because the medical treatment is too expensive."
Kirkland, WA (PRWEB) March 25, 2013
In a business planning meeting, Poma Fertility business partners laboratory director Klaus Wiemer, PhD, and reproductive endocrinologist Dr. Michael Opsahl came up with a bright idea. They then punched some initial numbers into a laptop and were taken back by the results.
They could charge around $8500 for self-pay infertility treatments, approximately $4000 less than any other practice in the Seattle area and still make a living. From this simple concept, a new infertility treatment practice, Poma Fertility, was born.
"Let's be honest here, like any other business, we have to make money if we want to pay our employees and keep the front door open," Wiemer said. "We just saw that we didn't need the huge profit margin that other clinics had. We could provide the exact same service, offer the best in success rates, make a living at it, and save people a bundle of money."
These days, a bundle of money is often needed for a bundle of joy.
According to the American Society for Reproductive Medicine, an infertility treatment focused non-profit group started in 1944, the average price for treatment in the U.S. was right around $12,400 per pregnancy attempt using IVF, and this is pretty close to the price charged by most infertility centers in the Pacific Northwest.
Opsahl adds that $15,000 per cycle is common at many practices.
"Price is especially important in an industry where insurance often doesn't cover treatment and patients often have to pay out of pocket," Opsahl added citing that two of three families have to pay for IVF themselves.
Wiemer adds that Poma Fertility also has a refund warranty program that gives patients up to 90% of their money back if they do not have a baby.
But it turns out that Poma's approach to charging a lower price isn't totally unique; in fact, it follows a national trend in IVF pricing. Other IVF centers in large American markets are looking at the prices charged by their competitors and realizing they can charge far less and still have a successful, and ultimately profitable medical center.
Fertility doctors at an Atlanta practice are charging only around $7000 for an IVF cycle. When you add their charges for embryo freezing and storage, they end up being virtually the exact same price as Poma Fertility.
Another IVF clinic is charging only $6800 per cycle, but when you add everything needed to complete the cycle, it costs almost exactly the same as Poma's $8500 all-inclusive price.
Some IVF centers have gone in the opposite direction with their prices putting care potentially out of reach for many patients. A large IVF center in the Western United States is charging upwards of $20,000 per pregnancy attempt and another center on the East Coast, which says they are the largest fertility program in the country, says they are charging $9500, but when you add must-have services their price quickly inflates to closer than $13,000.
Poma's $8500 price does not include medication, but this is the norm. Because the prices of medications and the types of medications needed by different patients vary so much, no IVF center includes the price of medication in their pricing. It would be impossible for any clinic to calculate this into their prices accurately.
For couples who cannot get pregnant on their own, in vitro fertilization has become a go-to first line treatment for infertility. In vitro fertilization, typically referred to as IVF, is a process where a woman's eggs are removed from her uterus, fertilized with sperm in a laboratory, and implanted back into her body making her pregnant.
In a recent interview with the Kirkland Reporter, Opsahl said that IVF pricing is like "going to a restaurant."
"You have a menu, and depending upon your medical condition, you choose different selections off the menu. If you end up needing more office visits, you get an extra bill at the end. We've taken that away."
ABOUT POMA FERTILITY
Led by Dr. Michael Opsahl and embryologist Klaus Wiemer, PhD, HCLD, along with our experienced multidisciplinary medical team, Poma Fertility offers the best in individualized patient care paired with the newest in fertility treatment technologies to bring families the opportunity to have a new child at a cost unheard of in the Pacific Northwest. Poma Fertility's treatment approach is different: IVF at a price that is thousands less than the national average with no hidden fees or confusing up charges and never an unnecessary test. For more information please visit us at http://www.pomafertility.com