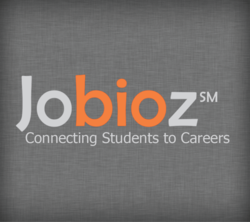 Our goal is to empower students to tell their story to potential employers in their own way.
San Diego, CA (PRWEB) March 20, 2013
This spring, universities across the U.S. will issue 1.8 million bachelor's degrees to graduating college students. If history serves as any indicator, approximately 26 percent of these new grads will be unemployed, according to 2011 stats from the National Center for Education Statistics. That is three times higher than the national unemployment rate.
Gregg Anderson, a U.S. Coast Guard veteran and current San Diego State University student studying entrepreneurship, witnessed the high levels of college graduates without jobs and couldn't understand why.
"It seemed ridiculous to me that so many graduates were not employed full-time after spending four years and thousands of dollars attaining a degree," Anderson said. "I quickly realized that it wasn't that jobs weren't available, it was that college students didn't understand how to use existing platforms to find jobs that they are qualified to do."
Taking matters into his own hands, Anderson competed for admission into an on-campus business incubator with the idea of an online website where students could showcase their skills for potential employers. A year after being admitted, Anderson's team, comprised entirely of SDSU students and new grads, have created Jobioz, an online multimedia portfolio and job application platform, designed specifically for college students. With Jobioz, students can build their own multimedia portfolio, search for and apply for jobs and internships, and monitor their job applications from start to finish. Employers will then have the ability to search student portfolios, and evaluate and organize potential hires utilizing an application tracking system for individual job postings.
"Our goal is to empower students to tell their story to potential employers in their own way," said Anderson. "So many students have studied abroad, done amazing volunteer work, or created remarkable projects in class--the traditional black and white resume does not effectively express the value behind those experiences. Jobioz will instead give students the ability to communicate their value with videos and photos, and upload past projects to show employers what they can bring to a company."
Jobioz recently launched an Indiegogo crowdfunding campaign to raise $30,000 to finish platform development and start connecting students to careers. Learn more and contribute to the Jobioz Indiegogo page at http://www.jobioz.com/indie.