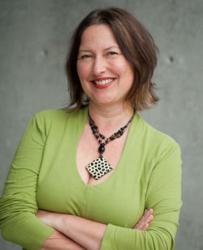 Fairfax, VA (PRWEB) March 21, 2013
This week, Global Health Leaders Radio Show host Dr. Elvira will speak with Dr. Manon Bolliger. Dr. Bolliger is the founder of Bowen college, director of Cornerstone Health Centre, and author of 'What Patients Don't Say if Doctors Don't Ask – The Mindful Patient-Doctor Relationship'. They will touch on a variety of topics including the rapid changes occurring in health care today, the importance of providing quality health care, what is meant by quality health care, and how it can be accomplished.
Dr. Bolliger has treated thousands of patients in Canada over the past two decades. Among her patients are rural farmers in Nova Scotia, stressed out corporate CEOs in Toronto, and Tri-Athletes in British Columbia. This diversified experience, not only in the range of required skills in health care and in pain relief, but also the differing mindsets that people have towards their bodies, has helped her identify the importance of the doctor-patient relationship and being able to truly listen and respond from the place where people are coming from.
Cornerstone Health Centre accommodates a full team of experts. The Centre has programs for patients that include pain relief, aging with grace (anti-aging) and holistic and preventative family health care. Dr. Bolliger's passion for healing from the inside out has led her to specialize in homeopathy and the Bowen Technique. Throughout her personal and academic journey, she was led by her desire to understand what makes people change, grow, heal and celebrate life.
Dr. Bolliger has a Doctorate of Naturopathic Medicine, is a Certified Advance Bowen practitioner, and has studied under a wide variety of homeopaths at the New England School of Homeopathy, the Dynamis School of Homeopathy with Jeremy Sherr, the Bombay School and Massimo Mangiolavori.
About "Global Health Leaders" Radio
"Global Health Leaders" is a forum that showcases and shares the outstanding contribution of global health leaders everywhere to make the world a better, equitable, and healthier place for all. The show is live every Friday morning at 9 a.m. Eastern/ Washington DC time.
Callers are welcome to join the conversation during the show by calling (347) 857-3528 or by Skype™ at midegousa. Listeners are also welcome to e-mail questions for Dr. Elvira and her guest before the show to radio(at)midego(dot)com. Questions will be answered on air. The live, Internet talk-radio show will stream from the host page at http://blogtalkradio.com/global-health-leaders. An archive is available immediately following the show or listeners can subscribe to the archives via the RSS feed. Follow the discussion and read more about host Dr. Elvira Beracochea and MIDEGO, Inc. by visiting the show's home page.
About MIDEGO
Founded in 2005, MIDEGO is a well-established global health consulting company, specialized in professional and organizational effectiveness in the health sector. MIDEGO's mission is to help countries exceed the Millennium Development Goals, hence the name of the company. MIDEGO helps clients improve how they work and save more lives while advancing in their careers. MIDEGO also works with partners to create and implement effective and efficient organizational health development strategies that are led by empowered local leaders. MIDEGO's online training and coaching programs help health professionals realize their career mission by leading the kind of changes they know they need to bring about in their countries. Find out more at http://www.midego.com
About BlogTalkRadio
Launched in 2006, BlogTalkRadio is a social media platform that allows users to host live, interactive radio shows, with no downloads or extra equipment needed. BlogTalkRadio's unique technology and seamless integration with leading social networks enables individuals, corporations and organizations to create and share their original content, their voices and opinions in a public worldwide forum. For more information, please visit http://www.blogtalkradio.com.