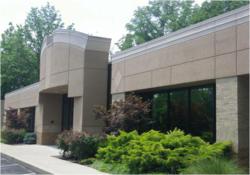 Cincinnati, OH (PRWEB) March 19, 2013
Dr. Scott Silverstein and Dr. Matthew Parker can now offers their patients the only FDA cleared laser for advanced gum disease treatment with the Laser Assisted New Attachment Procedure.
It is estimated that 75 percent of the U.S. adult population suffers from some form of periodontal disease. Periodontal disease, or gum disease, has recently been linked to an increased risk for heart disease, stroke, pancreatic cancer and low-birth-weight babies. However, despite the health risks associated with it, many people remain reluctant to seek treatment because they don't know of the new, advanced gum disease treatment option.
Traditional gum surgery requires the use of a scalpel and sutures. This often-painful procedure required the doctor to cut the gums in order to clean the root of each afflicted tooth. The surrounding diseased gum tissue was then cut away, often resulting in a lowered gum line. Reducing the gum line can cause aesthetic problems for the patient and may cause an increase in sensitivity to hot or cold. Following the surgery, some patients report moderate to severe pain and may require one or more days off of work in order to recover.
This advanced gum disease treatment is a minimally invasive procedure that effectively removes the harmful bacteria that cause gum disease. The laser works by operating at a wavelength that can differentiate between diseased tissue and healthy tissue. The laser light essentially eliminates the bacteria that are responsible for periodontal disease. LANAP does not require the use of a scalpel or sutures and results in very little, if any, gum recession or pain. And, because the laser is so selective, Drs. Silverstein and Parker are able to get reliable, predictable long-term results for their patients.
For more information about laser gum surgery and the long-term effects of untreated periodontal disease visit http://www.cincinnati-periodontist.com.
Ohio Valley Center for Periodontics & Implants is a periodontal practice offering patients personalized dental care for Cincinnati and Milford Ohio. Dr. Silverstein and Dr. Parker are part of one percent of dental professionals providing the most recent FDA cleared laser procedure for gum disease and periodontal treatment. They are both active members of the American Board of Periodontology and the American Academy of Periodontology. To learn more about Ohio Valley Center for Periodontics & Implants and their dental services visit their website at http://www.cincinnati-periodontist.com and call their Cinncinati location at 513-334-5997 and their Milford location at 513-334-5997.