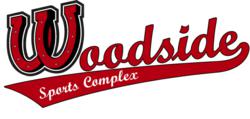 "it is very fortunate that we were able to find someone of Chris's caliber who aligns with our ethos of exceptional service.
Wisconsin Dells, WI (PRWEB) March 20, 2013
Woodside Sports Complex, the Midwest's premier sports destination, announced today that Chris Lechnir has joined its organization as Vice President of Business Operations. Mr. Lechnir brings a wealth of experience to this position, having spent the last year at Chula Vista Resort and Waterpark, where he was instrumental in programming events at the Wisconsin Dells Center, a 90,000 square foot multi-use meeting facility and one of the largest indoor youth sports facilities in the Midwest. Prior to his position with Chula Vista Resort, Mr. Lechnir served as the Associate Principal at Wisconsin Dells High School for six years, assuming the dual title of Associate Principal and Activities Director for his last three years. Mr. Lechnir stated, "I am excited to start a new challenge within Woodside Sports Complex and look forward to working with the team to further develop their burgeoning sports mecca. I am fortunate to be joining such a respected company that prides itself on top quality service."
Mr. Lechnir will continue to develop Woodside Sports Complex's growing portfolio of regional and national tournaments and events that will be held following its grand opening this summer. Lance Massey, Senior Vice President of Woodside Sports Complex and General Manager of Woodside Ranch Resort and Conference Center, is thrilled to welcome Mr. Lechnir to the Sports Complex team. "Chris's wealth of experience and industry knowledge has already made him a key addition to the Woodside family. We view his appointment as a sign of our commitment to being the premier sports destination in the Midwest, and it is very fortunate that we were able to find someone of Chris's caliber who aligns with our ethos of exceptional service. I'm confident that Chris will play a key role in bringing major sporting events to the Midwest's Premier Destination, The Wisconsin Dells."
Woodside Sports Complex is a western themed multi-sport complex opening this June which will host year-round camps, tournaments, clinics, and other events for all ages. Setting out to create a unique and memorable experience for you and your family both on and off the field, Woodside Sports Complex will offer access to additional activities such as horseback riding, wagon rides, amusement parks, and much more. Founded by Damon Zumwalt, the CEO of Contemporary Services Corporation, the world's premier event security and crowd management firm, Woodside Sports Complex is a conglomeration of three primary sports destinations in the Wisconsin Dells area: The Wisconsin Dells Center, the Woodside Sports Complex - Mauston, and the Woodside Sports Complex - Wisconsin Dells. Already known as the Waterpark Capital of the World, Woodside Sports Complex is set to put Wisconsin Dells on the map as the Sports Capital of the World as well.