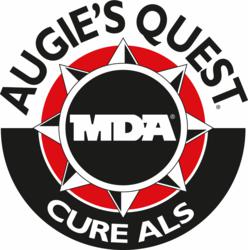 (PRWEB) March 20, 2013
WHAT: Business and civic leaders and fitness industry notables will come together for the eighth annual BASH for MDA's Augie's Quest to raise funds to help speed research seeking treatments and a cure for ALS (amyotrophic lateral sclerosis, or Lou Gehrig's disease).
Appropriately themed "Viva Las Vegas," this year's high-end event will offer guests an evening of elegance and entertainment, including live performances, dancing and auctions to help support people living with the rapidly progressive neuromuscular disease.
WHO: Pat Monahan, lead singer of the Grammy-winning band Train, will provide live entertainment at the BASH. Monahan, who has released a series of successful albums with Train and as a solo artist, is currently preparing for the band's "The Mermaids of Alcatraz Tour" this summer across the U.S.
Award-winning CNN anchor Suzanne Malveaux, whose mother recently received a diagnosis of ALS, will serve as host for the evening. Malveaux joined CNN in 2002 and anchors Newsroom International and the 1 to 2 p.m. edition of CNN Newsroom. She is renowned for her coverage of the White House, international events and much more.
WHERE: Mandalay Bay Resort & Casino
3950 S. Las Vegas Blvd.
WHEN: Thursday, March 21
Cocktails start at 6 p.m.
Dinner begins at 7:30 p.m.
WHY: The BASH is one of a number of high-profile events across the country that raises funds to support MDA's Augie's Quest, an aggressive cure-driven ALS research initiative named for philanthropist and fitness industry pioneer Augie Nieto, who has been fighting the disease since 2005.
Nieto started Augie's Quest in conjunction with MDA's ALS Division. Nieto is co-founder and former president of Life Fitness of Chicago, and chairman of Octane Fitness. He and his wife Lynne serve as co-chairs of MDA's ALS Division.
To date, Augie's Quest has raised more than $35 million for ALS research.
For more information about the eighth annual BASH, visit augiesquest.org/bash, or contact Gretchen Simoneaux, MDA divisional director, at gsimoneaux(at)mda(dot)org or (858) 277-8206.
Contact:
Gretchen Simoneaux
MDA Divisional Director
(858) 277-8206 or (760) 415-9836 (c)
gsimoneaux(at)mdausa(dot)org