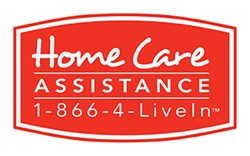 We are looking forward to participating in the festival, especially since it's the first time it will be held in Chicago.
Chicago, Illinois (PRWEB) March 20, 2013
Home Care Assistance of Greater Chicago, a leading provider of in-home care for seniors, announces its participation as a sponsor of SingStrong, the 3 day A Cappella Festival raising money for the Alzheimer's Association.
SingStrong's three-day a cappella festival will be held March 22-24 in Skokie with professional level talent from around the world; profits will support the Alzheimer's Association. Home Care Assistance is a national partner of the Association's Early Detection Alliance to raise awareness around the disease.
"We are looking forward to participating in the festival, especially since it's the first time it will be held in Chicago," said Margalit Tocher, President of Home Care Assistance. "A portion of the proceeds from the festival's ticket sales and all proceeds from its silent auction go directly to the Alzheimer's Association."
Home Care Assistance, a company with extensive expertise in caring for people with Alzheimer's and dementia, will be providing local transport for the featured performers.
SingStrong features: NOTA, winners of NBC's "The Sing-Off"; 5-time Grammy winners, The Swingle Singers; Boston and NY Harmony Sweepstakes Champions, Traces; winners of the Oreo Jingle Contest, Blue Jupiter; Lollapalooza, indie live-looper Julia Easterlin, top beat boxers, including MC Beats, the 3rd highest ranked female beat boxer in the world; the award-winning, New Tradition Chorus; THUMMp, classic rock group; Ball in the House, the most actively touring a cappella group in the US, and dozens more local favorites.
SingStrong Chicago will take place at Niles West High School in Skokie and features multiple professional level concerts, an "ACA-Idol" competition open to college and professional groups with a $1,000 prize, a HS competition, a cappella classes, free group coaching and many opportunities for groups and individuals to perform, including an "open" group called the Single Singers that only rehearses for 3 hours on site, and then performs on the main stage.
For information about in-home care visit http://www.HomeCareAssistance.com or call 1-866-4-LiveIn.
ABOUT HOME CARE ASSISTANCE:
Home Care Assistance is the leading provider of home care for seniors across the United States and Canada. Our mission is to change the way the world ages. We provide older adults with quality care that enables them to live happier, healthier lives at home. Our services are distinguished by the caliber of our caregivers, the responsiveness of our staff and our expertise in Live-In care. We embrace a positive, balanced approach to aging centered on the evolving needs of older adults. A Franchise500® Company, Home Care Assistance has received numerous industry awards including Entrepreneur's Fastest-Growing Franchises and Franchise Business Review's Top 50. For more information about Home Care Assistance, our services and franchise opportunities, visit homecareassistance.com or franchise.homecareassistance.com.