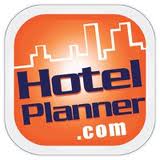 London, England (PRWEB UK) 20 March 2013
Snooker fans will be able to benefit from great value hotel rates thanks to a new agreement between World Snooker and HotelPlanner.co.uk. This new partnership has created http://Snooker.HotelPlanner.com.
HotelPlanner.co.uk is the UK entity of HotelPlanner.com, the world's number one online group travel company. HotelPlanner will be selecting and creating customized event booking sites for each World Snooker Tour event. The customized group booking sites will offer players, officials and fans the guaranteed lowest rates at the best hotels, most conveniently located to the event venue. HotelPlanner's proprietary group booking, hotel rating system and mapping capabilities are the reasons HotelPlanner was selected.
World Snooker Chairman Barry Hearn said, "This is excellent news for the many thousands of fans who come to our events as they will be able to book hotels at the best possible rates. Snooker is an incredibly exciting sport to watch live and we offer phenomenal value for money on ticket prices, and this new agreement with HotelPlanner.co.uk will help those who travel to tournaments. It will also allow us to provide the best hotel deals for the players and event staff."
Tim Hentschel, CEO of Hotelplanner.com commented, "HotelPlanner is extremely excited to be partnering with World Snooker. We know our group travel technology and experience in professional sports travel for teams in the NBA, NFL, MLB, NHL, NASCAR and PBR will make this partnership a great success."
HotelPlanner.com has a global portfolio of over 50,000 hotels. According to Experian, the company is a top 50 travel site. Specializing in the group accommodation market, HotelPlanner.com helps clients select the right property for their meetings and events by combining technology with a highly experienced staff of professional meeting planners. HotelPlanner reviews all hotel group deals on a group by group basis using local planners with more than 10 years of regional group travel expertise.
Please visit http://Snooker.HotelPlanner.com for more information on discounted hotel rates from HotelPlanner and for information about the upcoming event.
Founded in 2002 by Tim Hentschel and John Prince, HotelPlanner.com prides itself on providing the best hotel rates at all levels of sport competition. The company provides group travel services to a number of world class sporting organizations, including the National Basketball Association (NBA), Major League Baseball (MLB), the National Football League (NFL), the National Hockey League (NHL), the Professional Bull Riders (PBR), and for 65 universities and colleges. By combining technology and an experienced client focused team, HotelPlanner.com takes pride in providing exceptional service to help clients choose the ideal property at the best price for their group event(s). HotelPlanner.com is expanding globally and recently opened an office in London as its European Headquarters.