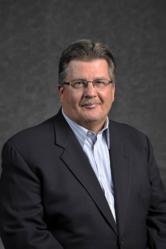 Standardization is really the key, but it must be developed within the framework of a highly strategic plan.
ADDISON, Ill. (PRWEB) March 20, 2013
ITsavvy just announced new tips on how to overcome growth-related IT challenges. The ultimate goal is to create an environment of efficiency through a flexible and scalable standardized hardware solution.
Mike Theriault, ITsavvy's president and CEO explained, "Standardization is really the key, but it must be developed within the framework of a highly strategic plan. Most IT solution providers don't have the experience, expertise, or capability to develop a smart, cost-effective standardization strategy, but we do." Some of the many benefits of standardization include:

Reduced overall complexity (which leads to significant cost savings)
Streamlined hardware and software upgrades
Better, more reliable performance
More efficient operations
Improved overall business agility
One of ITsavvy's clients, a $2 billion global manufacturer with an IT staff of less than 10, serves as a good example of how this all plays out. The client set the ambitious goal in 2011 of becoming a world leader in its industry through an aggressive strategy of growth by acquisition. As the client worked toward the goal, there were challenges for the client's IT operations, especially bringing acquisitions onboard efficiently and cost-effectively.
When alternatives were being considered, ITsavvy's Senior Client Executive Jim Mundall recommended HP. "When you are running a multi-billion dollar company, quality and performance are the most important considerations," he explained. "I knew we could rely on HP to deliver both. With its price point, scalability, reliability and reputation, HP was the obvious choice."
ITsavvy and HP partnered with the client's technology experts to devise an architecture template that could be replicated and integrated across all facilities—including new acquisitions.
This common framework model can be rolled out with new technologies without a major investment in networking add-ons. This resiliency offers multiple options that continuously maintain operations, reducing the risk for complete outages without a prohibitive cost. HP enables high-feature functionality at an attractive price point. ITsavvy's Success Story is available for download: follow this link: http://ittybitty.bz/ITsavvySuccessMarch2013.
ITsavvy, one of the fastest growing companies of its type in the U.S., is a recognized leader in tailored end-to-end IT product and service solutions. ITsavvy built its reputation as a value-added reseller with industry-leading product availability; design and implementation, client support and delivery speed through 46 distribution centers across the U.S. The company's new user-friendly website provides 100s of concise, leading-edge IT decision-making resources, including an e-commerce site with real-time pricing and availability. ITsavvy is headquartered in Addison, Ill., with offices in Chicago's Loop; Davenport, Iowa; Hayward, Calif.; and Beavercreek, Ohio.
Call 1-855-ITsavvy (1-855-487-2889), email: info(at)ITsavvy(dot)com , visit: http://www.ITsavvy.com/
###
Visit ITsavvy's Media Center at: http://www.ITsavvy.com/about/media-center/
About ITsavvy http://www.ITsavvy.com/
ITsavvy was founded in 2004 by industry experts Mike Theriault and Chris Kurpeikis. The company has grown from a Midwest start-up to a national, award-winning leader in IT products and services. Mike and Chris conceived of ITsavvy after becoming convinced they could significantly outdo competitors in a number of areas including client service. By combining a comprehensive value-added reseller business with an industry-leading array of services through its Advanced Solutions Group, ITsavvy is quickly becoming the benchmark for integrated IT products and advanced solutions providers.
Media Contact: Jean Van Rensselar, Smart PR Communications Jean(at)SmartPRCommunications(dot)com /630-363-8081
ITsavvy™ is a trademark of B2B Industries. All other company and product names may be trademarks of respective companies with which they are associated.