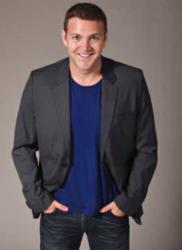 It's the only last-minute SAT course on the market, and it's guaranteed to work.
New York, New York (PRWEB) March 20, 2013
SAT Guru Anthony James Green announced today that he believes the majority of high school students have been misled by private tutors and even their own school district when it comes to SAT readiness. As a solution, he has released a new online SAT crash course that's tested, proven, and guaranteed to dramatically improve SAT scores in just a few weeks.
"Students have been misled for way too long, which is why less than half of college-bound seniors are ready for college - judging by their SAT test scores," Green said. "Oftentimes their test score really isn't indicative of how well they will do in college. It's just that they've been misled and not properly guided on how to successfully take and pass the SAT with flying colors."
Green, who has been labeled by industry experts as the most recommended and most talked-about SAT tutor in America, explained that his 30DaySAT.com Crash Course is a distillation of the most powerful, most effective SAT strategies ever devised.
The release of Green's new SAT crash course couldn't come at a better time: according to the National Center for Education Statistics, the mathematics SAT average score declined by 6 points between 2004–05 and 2010–11. The critical reading average score in 2010–11 was 8 points lower than in 1998–99. The writing average score in 2010–11 was 8 points lower than in 2005–06, the year in which the SAT writing section was introduced.
In addition, The SAT Report on College & Career Readiness says that a majority of test takers in 2012 did not achieve the college-entrance examination's benchmark score of 1550, which the College Board suggests is indicative of college success and graduation.
The SAT is scored on a 2400-point scale.
Green pointed out that while the 30-Day Crash Course is delivered online, it's supplemented with The Official College Board SAT Manual and Barron's SAT, both of which are shipped to customers' door instantly when they signup for the crash course.
Once students register for the program, users will have access to 30DaySAT.com's Crash Course Manual to get essential tips on how to use the program and get the most possible out of the program.
Green added that parents who purchase the program are sent a free copy of his highly sought-after guide, "Test Prep for Parents," formerly only available to friends of clients for $100 per copy.
"Once you read the Crash Course Manual, it's time to get started," Green noted. "Log in and immediately start the assignments in the 30-Day Crash Course cockpit. From there, every day, for 30 days, the prescription notebook will serve you a new set of intensive assignments to complete. Just do exactly what they say every day - they're the exact instructions, in the exact order, that I use with my own last-minute students to improve their scores by over 300 points in under 30 days."
Paul Hemphill, a college expert, founder of The Video College Coach, and author of "How to Win the College Game" said in his professional opinion, those who are looking to improve their SAT score can't go wrong with Green's course.
"Of all the options students have available to improve their SAT scores, this is the only one that'll be able to make any sort of significant difference in a month or less," Hemphill stressed, before adding, "I've seen Anthony's students improve by over 300 points in less than 20 days of working with him, and this program is even more intense and concentrated than the program he uses with his own students."
The course comes with a very strong guarantee. Anyone who uses the course and doesn't improve by at least 200 points is entitled to a full, money-back refund simply by sending customer service an email. Green explains in more detail, "It's the only instantly-available last-minute SAT course guaranteed to raise your SAT scores by 200 points in 30 days of work or less without tutoring, classes, or guesswork. It doesn't get much simpler.
For more information, please visit: http://www.30daysat.com
Anthony-James Green created The 30-Day SAT Crash Course, as well as his longer-term plan, The 60-Day SAT Prescription, available at http://www.60DaySAT.com. Green lives between Los Angeles and New York, where he tutors students in the SAT 1-on-1 when not creating and perfecting his SAT product line.
###