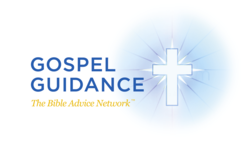 The complimentary sessions available leading up to Easter reflect the commitment of every Gospel Guidance advisor, including me, to our primary calling to teach the counsel of God – especially the Gospel – to those in need
New York, NY (PRWEB) March 20, 2013
People seeking online guidance from a biblical perspective can now connect instantly and directly with a community of professional Christian counselors, ministers and life coaches. Launching today is Gospel Guidance, the first site where members can search, select and chat live with the Christian advisor of their choosing. Advisors are available on demand, to provide confidential insight, direction and reassurance on a wide range of life topics.
Gospel Guidance was created to combine the advantages of in-person counseling with the convenience, privacy and freedom of online interaction. Members can connect via chat, voice, or video with their choice of many immediately available advisors from a community of more than 100 qualified Christian ministers, counselors and life coaches who combine worldly experience, professional demeanor and alignment with Gospel Guidance's statement of faith.
Most Gospel Guidance advisors offer introductory sessions at no cost to the client, and members begin to pay only after they feel confident the advisor can help. However, to commemorate the site's launch and cultivate the ongoing season of reflection around Lent, every Gospel Guidance advisor will offer complimentary sessions, as available, starting today through Holy Saturday on March 30.
"Online-based ministry continues to transform how people connect to share and receive the Gospel's good news and encouraging message," said Rev. Ernie Scalabrin, Community Relationship Manager for Gospel Guidance. "This site opens a new forum for professional Christian advisors to help people apply God's word to real life situations, as not everyone has around-the-clock access to a local pastor and may prefer to receive anonymous advice on their own terms."
"The complimentary sessions available leading up to Easter reflect the commitment of every Gospel Guidance advisor, including me, to our primary calling to teach the counsel of God – especially the Gospel – to those in need," added Scalabrin. "This is the cornerstone and motivation behind this site, and we gain continued inspiration from Proverbs 11:14, which says: 'Where no advice is, the people fall; but in the multitude of counselors there is safety.'"
"Gospel Guidance is a great and innovative way to reach people throughout the world and expand my ministry," said Gary Hedges, a Gospel Guidance executive coach and founding partner of The John Maxwell Group. "After more than thirty years of Christian mentoring and executive coaching, I'm honored to be part of a new community of advisors that brings the Gospel message to life."
Anyone can join Gospel Guidance by going to http://www.gospelguidance.com and sign-up. In order to participate in a paid session, advisors and clients must have valid PayPal accounts. At launch, the Gospel Guidance community includes advisors fluent in English, Spanish and French, with more from international countries being added. Gospel Guidance also provides in-session links to Bible reference sites where advisors and clients can easily reference passages together.
About Gospel Guidance
Launched in 2013, Gospel Guidance is the first interactive Christian counseling site and community of qualified biblical experts with years of life and ministry experience dedicated to sharing their knowledge of the Gospel. The fast growing Gospel Guidance social community, with more than 50,000 Facebook likes, and more than 3,000 Twitter followers, highlights the favorable reception that people have given the concept of receiving biblical guidance online. Gospel Guidance, a member of the American Association of Christian Counselors, exists to help people navigate their relationship with God in today's world and through all of life's issues. The site also includes a community forum and shop with Christian books, music and merchandise. For more information, please visit our website at http://www.gospelguidance.com, become a Gospel Guidance Facebook fan at http://www.facebook.com/GospelGuidance, follow us on Twitter at http://www.twitter.com/GospelGuidance.