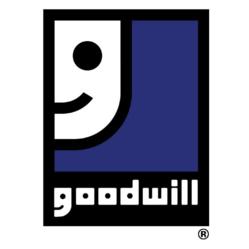 By donating items you no longer use, you extend the lifecycle of goods and, in the process, help fund important Goodwill programs that put people to work and strengthen families.
Rockville, MD (PRWEB) March 20, 2013
Researchers at UCLA's Center on the Everyday Lives of Families (CELF) say Americans' preoccupation with possessions has created a "clutter culture," and that the chaos created by having so much stuff is a leading cause of stress. Luckily, Goodwill Industries® helps clear the chaos by accepting donations of gently used clothing and household goods and using the revenue to fund job training and other community-based career services for people with disabilities and other challenges to gaining and maintaining employment, such as child care, financial education, youth mentoring and transportation.
Subjects in a five-year study used words like "mess," "not fun" and "very chaotic" to describe their homes. Results of the study are published in a new book titled Life at Home in the 21st Century: 32 Families Open Their Doors.
"It's no wonder that so many people view annual spring cleaning as cathartic and a stress reliever," says Lorie Marrero, Certified Professional Organizer®, author of the best-selling book The Clutter Diet and a spokesperson for Goodwill's Donate Movement.
"From toys and trinkets to clothing and shoes, we tend to accumulate more than we need," she says. "Clearing the clutter and chaos can lift your mood and keep you on track in other areas of your life."
The clutter often finds its way to the closet first. According to a national poll featured in the April 2011 issue of ShopSmart magazine, women own an average of 17 pairs of shoes yet only typically wear three of those pairs on a regular basis. More than 13 percent have more than 30 pairs (not including athletic shoes).
But spring cleaning has benefits beyond tidier households and lower stress levels. Donating unwanted or rarely used items to Goodwill® generates revenue to fund job training programs and community-based services that can lead to jobs and fresh starts for people actively seeking work. Goodwill provides career services that anyone can use to boost their chances of getting hired, including assistance in writing résumés, job interview practice and access to job leads with leading employers.
"We're a nation of consumers and sometimes that leads to over-consumption," says Jim Gibbons, president and CEO of Goodwill Industries International. "By donating items you no longer use, you extend the lifecycle of goods and, in the process, help fund important Goodwill programs that put people to work and strengthen families."
Visit http://locator.goodwill.org to find the nearest Goodwill donation site.
About Goodwill Industries International:
Goodwill Industries International is a network of 165 community-based agencies in the United States and Canada with 14 affiliates in 13 other countries. Goodwill is one of America's top 25 most inspiring companies (Forbes). Goodwill agencies are innovative and sustainable social enterprises that fund job training programs, employment placement services and other community-based programs by selling donated clothing and household items in more than 2,800 stores and online at shopgoodwill.com. Local Goodwill agencies also build revenue and create jobs by contracting with businesses and government to provide a wide range of commercial services, including packaging and assembly, food service preparation, and document imaging and shredding. In 2012, more than 4.2 million people in the United States and Canada benefited from Goodwill's career services. Goodwill channels 82 percent of its revenues directly into its programs and services. To find a Goodwill location near you, use the online locator at locator.goodwill.org, or call (800) GOODWILL. Follow us on Twitter: @GoodwillIntl or @GoodwillCapHill, or find us on Facebook: GoodwillIntl.