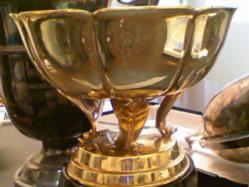 We are looking for pieces to recycle in our retail showroom.
San Diego, CA (PRWEB) March 20, 2013
Leo Hamel Fine Jewelers of San Diego announced the expansion of their Jewelry Buyers locations into the communities of Scripps Ranch, Mira Mesa, and the surrounding area at the beginning of March 2013. The new Leo Hamel Jewelry Buyers office is located at 9872 Hibert St. Suite D-1, San Diego, CA 92131 and can be reached at 858-693-4336. The Scripps Ranch/Mira Mesa location is the ninth for San Diego businessman Leo Hamel, whose eight other Jewelry Buyers offices are located throughout San Diego County.
Record numbers of San Diegans have rushed to gold buying shops to sell their old jewelry, broken scrap metal, and even family heirlooms since the price of gold skyrocketed during the summer of 2011. A year and a half later, the per-ounce price of gold is still at record highs. Many sellers use the payout toward everyday expenses like mortgage payments and groceries, or emergency purchases like unexpected car repairs and medical treatment. Others use the extra cash to splurge on bucket-list vacations or even more jewelry and watches. The estate buyers at Leo Hamel's shops see customers from many walks of life, so it's their policy to be sensitive to each situation and never try to pressure customers into selling.
"During the past 18 months, we have consistently been introducing new buying offices into the San Diego community because we see a need for them, and we believe that we can provide the best experience to anyone who seeks this service," says Leo Hamel, owner of Leo Hamel Fine Jewelers and Jewelry Buyers. "Gold buying shops range from local jewelry stores like mine, to offices that only buy gold, to other businesses that only buy gold as a sideline. Many of these other buyers will melt your jewelry down whether it was unwanted scrap or a cherished family heirloom. But we are looking for pieces to recycle in our retail showroom. We'll buy someone's necklace that they haven't worn in decades, then recondition it to look like new so it can have a new life as someone else's treasure," explains Hamel.
Leo Hamel Jewelry Buyers' estate buying professionals are extremely knowledgeable about jewelry, watches, gemstones, antiques, and more, and are either certified Graduate Gemologists, have worked in the jewelry business for many years, or both. They purchase gold, silver, and platinum, as well as diamonds and fine colored gemstones. They specialize in preowned watches, including Swiss and German watch brands, collectible American watches, and pocket watches. Other types of valuables are also accepted, including sterling flatware and hollowware, collectable coins and paper currency, statues, antique firearms, military memorabilia and swords, guitars, and even vintage surfboards.
Leo Hamel, a San Diego native and owner of Leo Hamel Fine Jewelers & Jewelry Buyers, started buying and selling jewelry over 32 years ago. Leo Hamel Fine Jewelers has been voted the BEST Jewelry Store by U-T San Diego readers each year since 2010, and has received numerous awards and accolades throughout its history in San Diego. Hamel, whose business is still family run after three decades, employs over 40 San Diegans, including a Hearts On Fire Champion, who has earned the title of top Hearts On Fire salesperson in the world for three years running. The retail jewelry store location near Downtown offers vintage and new jewelry, diamonds, and fine watches, while nine jewelry buying locations are scattered throughout the county in San Diego, La Mesa, El Cajon, Solana Beach, Oceanside, Escondido, Rancho Bernardo, Chula Vista, and Scripps Ranch/Mira Mesa.