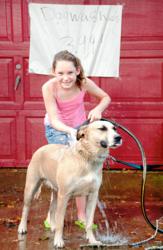 "Parents who are also encouraging the entrepreneurial spirit in their children are preparing them to leave the house and thrive in any economy and in any career" - Jeff Bracken
St. George, UT (PRWEB) March 28, 2013
Spring time brings families to sports fields across the nation. Parents and coaches are encouraging and training each child to do their personal best. "Parents who are also encouraging the entrepreneurial spirit in their children are preparing them to leave the house and thrive in any economy and in any career path," states Jeffrey S. Bracken.
"No matter how good or bad the economy is there is always opportunity to succeed for a young entrepreneur, adds Bracken. "We live in a country that rewards free enterprise and the entrepreneurial spirit. No matter what a child grows up to do professionally, having a strong entrepreneurial spirit is only an advantage even in any job they might have."
"A great example is Soichiro Honda. Honda is a billion-dollar business that began with a series of failures. Honda was turned down by Toyota Motor Corporation for a job after interviewing for a job as an engineer, leaving him jobless for quite some time. He started making scooters of his own at home, and spurred on by his neighbors, finally started his own business."
Check List: Four Ways to Develop Your Child's Entrepreneurial Edge
1. Encourage Independent Thinking and Problem Solving
It can be much easier to solve problems and think for kids but it is best to encourage independent thinking. Henry Ford said, "Thinking is the hardest work there is, which is probably the reason why so few engage in it." As tempting as it might be to think for them, don't. Encourage them to think through things on their own. Help them to make their own decisions. As parents, we should guide them but not do all the thinking for them. Entrepreneurs are problem solvers.
2. Celebrate Their Ideas
Everything starts with an idea. Every huge company today started with some little idea. Our country has been built on great ideas and people's freedom to pursue them. So encourage ideas. Creativity is a great thing. Most kids love to dream and come up with ideas. Praise them for it. Entrepreneurs have to be creative so it is a trait that we should promote in children.
3. Praise Their Failures
All great entrepreneurs fail over and over again. Failing is part of the process of succeeding. In fact, Dr. John Maxwell wrote a whole book on the subject called every successful person fails regularly. They learn from it and get better. So when a child works hard and fails, encourage them. Let them know that failing is part of the process of succeeding.
4. Social / Leadership Skills
Entrepreneurs need to be able to work well with people. If someone is a genius but can't connect and communicate with people it is going to be difficult for them to be very successful. Entrepreneurs will find themselves needing to sell their ideas to others so learning to communicate well with people is crucial. Teaching your kids the basics like shaking hands, looking people in the eyes and good manners are all very important. Also surrounding your kids around positive role models who can influence them properly is a great way to help them develop better social and leadership skills
"Building and developing the entrepreneurial skills your to succeed in any economy should be high on every parents To Do List. Start with a goal of jointly mastering the first four tips," concludes Bracken.
About Jeff Bracken
Jeffrey S Bracken, a former corporate executive, successful serial entrepreneur, speaker and leading business development trainer. Jeff is a founding board member of Summit Success where he teaches entrepreneurial skills. Visit Jeff http://www.jeffbracken.com. Follow Jeff http://twitter.com/jeff_bracken