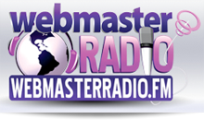 Fort Lauderdale, FL (PRWEB) March 25, 2013
WebmasterRadio.FM, the premier free, 24/7 Internet business radio network focused on the B2B marketplace, and the official radio network of the SES Conference & Expo series, has announced exclusive coverage of the first two days of SES New York 2013, taking place March 26th – 28th at the New York Marriott Marquis in Times Square.
SES Conference & Expo is one of the largest and most influential conference series dedicated to the digital marketing industry and WebmasterRadio.FM will be on the SES New York show floor with their legion of roving reporters, who will be conducting in-depth interviews and original programming with the distinguished industry luminaries speaking and exhibiting at the event.
WebmasterRadio.FM will also be hosting the cornerstone nighttime networking event open to all SES New York attendees, "WebmasterRadio.FM's Searchbash", sponsored by Internet Marketing Ninjas, AnalyticsSEO and PageOne Power on Tuesday March 26th at 9pm Eastern Time at the Hudson Terrace rooftop lounge in New York City. WebmasterRadio.FM's Program Director Jorge Hermida says, "We can't wait to welcome attendees to celebrate unity and success within the search and social marketing industry at WebmasterRadio.FM's SearchBash." Those who wish to attend must RSVP in advance at http://www.searchbash.com.
About WebmasterRadio.FM
WebmasterRadio.FM lifts the "veiled curtain" of the Internet, bringing the business community together through an interactive radio network. Its listeners are a global group, comprised of everyone from corporate executives and decision makers to small and mid-sized businesses and individual entrepreneurs. WebmasterRadio.FM's stellar line-up of radio programming includes; "Market Edge" with Digital Influence Group Chairman Glenn Engler , "Purse Strings" with Carmichael Lynch Spong senior principal Maria Reitan and the "CyberLaw and Business Report with Internet Law Center Founder Bennet Kelley. To tune into WebmasterRadio.FM's live content or check out the show lineup, please visit http://www.WebmasterRadio.FM. All WebmasterRadio.FM programs are available in podcast format through all major podcast portals (such as iTunes, TuneIn, Stitcher and Zune Marketplace), and in archived format on-demand inside of their Search Engine Strategies Podcast Channel http://www.WebmasterRadio.FM/search-engine-strategies-conference.
Media Contact:
Brandy Shapiro-Babin
954-309-5578
About SES Conference & Expo
The SES Conferences include informative presentations and panels, intensive training workshops, and a large exhibit hall. Each day is choreographed to leave plenty of time for networking opportunities with industry associates. Its real-time case studies provide attendees with best-practice knowledge that can be immediately applied to their marketing programs, and its classroom-style learning offers a high degree of interactivity.
SES stands out from other events because it carefully hand selects a committee of industry experts, both newcomers and veterans, who listen to what the attendees want to learn about. The result: customized and comprehensive content that you can't get at any other conference. Visit http://sesconference.com/newyork/ for more information.
Contact:
Ro Osborne
646 736 1860