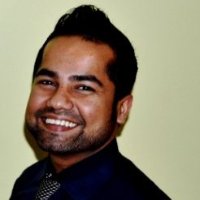 As a Gen Yer myself, I have a solid understanding of this part of the workforce
Vancouver, BC (PRWEB) March 19, 2013
On Monday, March 25th, BCHRMA will host speaker Abbas Kazi, who will present on the different generations in today's workforce with a special focus on Gen Y. With a looming labour shortage, understanding Gen Y is an important part for future business, yet many employers feel they are a tough group to please.
Abbas Kazi has placed a special focus on Gen Y during his career as a HR generalist, having written research papers and articles about this topic. "As a Gen Yer myself, I have a solid understanding of this part of the workforce" Kazi says. Employers often feel challenged to engage and retain Gen Y workers and this can leave them feeling frustrated.
At this roundtable, attendees will learn how to better engage Gen Yers, strategies to retain them, how to be more inclusive, and advice for their own specific situations. L2 Accent Reduction Centre is happy to be part of this exciting event.