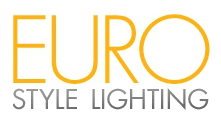 We envision Euro Style Lighting as a one-stop resource for people who live and breathe modern design.
Los Angeles, CA (PRWEB) March 25, 2013
California-based modern lighting and decor shopping site EuroStyleLighting.com announces partnerships with leading voices in interior design for its one year-old home decorating and design blog. The program, which triples the Euro Style Home Blog roster from three to nine contributors, increases the scope and quality of blog content while continuing to further the company's focus on capturing the hearts and imaginations of the modern design enthusiast.
"We're very excited about our new bloggers who happen to encompass some of the most popular names in design writing today," explains Cori Magee, Design Blogger and Social Media Associate with Euro Style Lighting. "This expands on our capability to provide readers with compelling modern design and home lighting related content." At a rate of one post per weekday, the blog focuses on contemporary lifestyles with a particular emphasis on modern decorating tips and design inspiration.
The new Euro Style Home contributors are: Kelly Beall (DesignCrushBlog.com), Caitlin Flemming (SacramentoStreet.com), Kirsten Grove (SimplyGrove.com), Victoria McGinley (VMacAndCheese.com), Trina McNeilly (LaLaLovely.com), Liz Stanley (SayYesToHoboken.com). These new writers join long term contributors Annie May and Brent Turner alongside house blogger Cori Magee.
"Euro Style Lighting has beautifully designed products," says McNeilly, discussing her participation as a contributor to the blog. "Not only am I excited to be able to communicate that same aesthetic through the medium of blogging, but I am also thrilled to share design inspiration alongside of some of the best design bloggers around, which make up the Euro Style Blogging Team."
Magee elaborates on how the addition of talented writers like McNeilly also helps to fulfill Euro Style Lighting's broader goals of creating an immersive lifestyle experience. "We see our blog, social media and e-commerce sites as a feedback loop that keeps us directly in touch with our customers' preferences, from broad strokes like 'what do they love about design?' to granular details like 'what particular glass table lamps would they prefer to see in a home or office?' As long as we're presenting new ideas and listening for their reaction, the Euro Style Lighting brand concept is relatively straightforward: we source and sell the designs we all love. "
With more than fifteen thousand lighting and home decor designs ranging from contemporary ceiling lights to outdoor furniture, Euro Style Lighting offers something for most lovers of modern, contemporary, mid-century inspired, neo-traditional, or transitional interior design. Recently launched website upgrades enable extremely robust searches of this wide product base, allowing users to refine their queries by design-minded criteria such as finish, color, room usage, and much more.
Magee summarizes the company's drive towards an immersive customer experience, "We truly do live and breathe modern design. It's what we cover on the blog and it best summarizes what type of designs we carry. We envision Euro Style Lighting as a one-stop resource for all things modern."
About Euro Style Lighting
Los Angeles based Euro Style Lighting is an online retailer specializing in contemporary lighting for the home. The company also offers furniture and home décor, ranging from today's newest designs to ultramodern style. The Euro Style Lighting buying team sources fashion forward designs from across the globe to offer customers a collection of competitively priced products that emphasize aesthetic value, quality and – with a growing selection of LED and fluorescent lights – energy efficiency. Featured designers include Possini Euro Design, Karim Rashid, Holtkoetter, Robert Sonneman, Jonathan Adler and more. In March 2012, Euro Style Lighting launched the Euro Style Home Blog, an information and inspiration destination for lovers of modern design, architecture and art. EuroStyleLighting.com