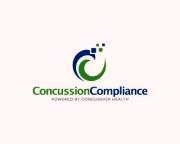 Many thanks to our sponsors who confirmed our thinking that there's no limit to what we can accomplish when we work together. - Bridgett Wallace, co-founder of Concussion Compliance
Austin, TX (PRWEB) March 26, 2013
Please, it's much more than just a ding. Return to Learn before Return to Play. When in doubt, sit them out. These are just a few of the messages more than 100 healthcare providers heard at the "Bridging the Gap on Best Practices in Concussion Management" symposium recently held in Austin.
"Concussions are injuries that don't play favorites--they can occur in any sport, at any level, at any age," said Theodore Spinks, MD, chair of the symposium program planning committee. "And, whether they're occurring more frequently or we're getting better at recognizing them, research continues to underscore the seriousness and potential for long-term consequences." Dr. Spinks is a board certified neurosurgeon who serves on the CDC Expert Panel for Pediatric Mild Traumatic Brain Injury.
Sponsored by St. David's HealthCare, the goal for the symposium was to host discussions that crossed traditional boundaries to help healthcare providers serve young athletes with today's best thinking on concussion treatment. "Feedback from the attendees indicates we accomplished that and much more," said Spinks.
Attendees heard from experts in neurosciences; cognitive, vestibular, and vision testing; sports medicine and athletic training. Several presenters referred to best practice concussion management strategies as care that includes cognitive, balance/vestibular, and vision components; and may come from a variety of sources, including athletic trainers, team physicians, emergency medicine doctors, family practitioners, physical therapists, neuropsychologists, and other allied health professionals including school nurses.
"A concussion is a brain injury," said Michael Reardon, M.D. "It is caused by traumatic force–either a direct hit to the head or an indirect blow to the body."
Reardon reviewed common concussion signs and symptoms. Athlete complaints often include headaches, dazed or foggy feeling, blurry vision, sensitivity to light, and dizziness. There are also the factors others can observe including lethargy, loss of muscle tone, slow speech, aimless pacing, detachment from game, withdrawal, and memory loss. There are some symptoms that are predictive of prolonged recovery.
Dr. Steven Erickson, Medical Director of Banner Concussion Center, Phoenix, as well as the medical consultant for Major League Baseball caring for the umpires, served as the key note speaker. Dr. Erickson serves on the Major League Baseball Medical Advisory and Mild Traumatic Brain Injury committees. He reminded attendees of the misconception that an athlete needs to lose consciousness to be considered concussed. "Recent literature reviews fail to support loss of consciousness as a predictor in either concussion severity or the return-to-play timeframe," said Erickson.
"While the recovery timeframe varies by the athlete and the injury, we know amnesia may predict prolonged recovery from a concussion," noted Erickson. "Also, dizziness immediately following injury is predictive of prolonged symptoms; as are persistent fogginess and difficulty concentrating."
Kenneth W. Locker, MA, ATC, and Bucky Taylor, ATC, addressed concussion management challenges facing athletic trainers and provided an overview of Texas HB 2038, or Natasha's Law. The state law applies to interscholastic athletic activity, including practice and competition, sponsored or sanctioned by a school district, a public school, including a charter school, or the University Interscholastic League. The law is named after Natasha Helmick, a former Texas State University soccer player who stopped playing after suffering multiple concussions. An advocate for concussion legislation, Helmick was on hand for the reading of Governor Perry's proclamation designating March Concussion Awareness Month in Texas.
"Thank you for putting on the symposium and for all your work to educate people about concussions," said Micky Helmick, Natasha's mother. "We are grateful for all the people we have met in the 'concussion world' and grateful for the continued discussions."
Rod Walters, DA, ATC, a national sports medicine consultant pointed out that reliance on an athlete's self-reported symptoms after concussion is likely to result in under-diagnosis and may result in premature return to play. "In a review of medical charts between 2005 and 2008, 41 percent of concussed athletes returned to activity too soon according to recommended standards," said Walters.
Andrea Pana, M.D., University of Texas Sports Medicine Department, explained several reasons an athlete may underreport symptoms, including denial because they feel pressure to compete, fear losing respect, or don't want to let their team down. "There are also conditions that mirror concussion symptoms including stress, dehydration, sleep deprivation, and heat exhaustion."
Several presenters advocated for the expanded use of cognitive and balance baseline tests for athletes to help provide best-practice care following a concussion.
"It was a superb day and confirmed our thinking that there's no limit to what we can accomplish when we work together," said Bridgett Wallace, owner and co-founder of Concussion Compliance and its sister company, Concussion Health. Wallace, PT, DPT, is also the president of 360 Balance, a specialty clinic in Austin. "It's in the best interest of the injured athlete to have a broad, knowledgeable care team that may include their family, coaches, athletic trainers, team physician, school nurse and other allied healthcare providers."
Additional speakers included: Tina Bonci, MS, ATC, LAT; Jason Clopton, OD, FCOVD; James Kemper, MD; Mike Lamb, Wells Fargo Insurance; Mary McMains, OD, MEd, FCOVD; Shane Miller, MD; Anne Mucha, PT, DPT; Rachel Mundy, RN, MSN, PPCNP-BC; Andrea Pana, MD; Martha Pyron, MD; Paul Saenz, DO; Jamie Schlueter, MD; Emily Schottman, OD, FCOVD; Richard Temple, PhD; Spanky Stephens, ATC and Joel Wojciechowski, PhD.
In addition to St. David's HealthCare, sponsors included Natus Medical, Balance and Mobility, Balance Engineering, Concussion Health, Wells Fargo Insurance's Play It Safe Concussion Care, 360 Balance, CORE Health Care, Texas Brain Injury Alliance, Stars in Your Eyes, Neuro Resource Group, NeuroImpact, Biodex Medical Systems, Pearson, Bertec Advantage, NeuroRestorative, Managing Concussions, and Dell Children's Medical Center of Central Texas.
About Concussion Compliance
Concussion Compliance, a community outreach project by Concussion Health, offers school superintendents, coaches, athletic trainers, primary care physicians, and parents online resources to increase the safety and care of student athletes while complying with state concussion laws. To learn more about the free compliance program and to view educational videos, go to concussioncompliance.com.