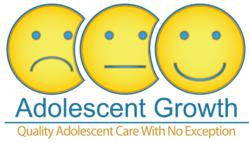 Our approach to treating a client with an eating disorder centers on comprehensive treatment modalities that are designed to help teenage boys and girls break free of the thoughts and behaviors that stifle them with their eating problems. - CEO John Lewis
Los Angeles, California (PRWEB) March 21, 2013
Adolescent Growth is pleased to announce that it will be an exhibitor at the upcoming IAEDP symposium, scheduled for March 21-24, 2013. The symposium, titled What's New Under the Sun: Innovative Approaches to Treatment, will be held at Westin Lake Las Vegas Resort and Spa in Henderson, NV.
The International Association of Eating Disorders Professionals Foundation (IAEDP) is known for providing the highest education and training standards to healthcare providers who treat eating disorders. Established in 1985, IAEDP leads the way for professionals to grow in their knowledge of eating disorders and their capacity to successfully treat them.
According to the International Association of Eating Disorders Professionals Foundation's website, this year's IAEDP symposium is "geared to the needs and problems of those who work with patients in a therapeutic environment. Interchange among participants is constant and challenging: workshops and keynote sessions focus on 'cutting edge' information and techniques. In this conference, the emphasis is on exchange of information, not just listening".
The symposium will help treatment providers relax, grow, and network with other professionals. Held in an inviting atmosphere, professionals can choose to use their free time to take in the excitement of the Las Vegas strip, or simply relax on the beach with a yoga session. For more information about the IAEDP symposium, visit http://iaedp.com/.
Adolescent Growth is an organization that treats teenagers 12 to 17 years old who are struggling emotionally, behaviorally, or psychologically. With a number of facilities in southern California, Adolescent Growth is family-owned and dedicated to quality. Their mission is to excel at the delivery of quality adolescent healthcare. Caring, professional staff at Adolescent Growth use a holistic treatment approach that respects each child's unique recovery needs.
The licensed staff of Adolescent Growth uses a variety of methods to help its clients, including individual behavioral therapy, group sessions, 12 step interventions, and family therapy. Through the services at Adolescent Growth, families that are torn apart by eating disorders, mental health disorders, substance abuse, and co-occurring disorders can learn to heal their underlying issues and live a more connected life.
To learn more about Adolescent Growth and the programs they offer for youth, visit http://adolescentgrowth.com/.