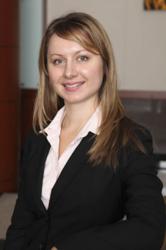 Ensure that the green card holder's application for citizenship will be successful
Brooklyn, NY (PRWEB) March 20, 2013
A permanent resident status is a highly desired goal for millions of immigrants. But once achieved, the status has to be properly maintained. This will help to ensure that the green card holder's application for citizenship will be successful and will help to avoid unpleasant incidents at the border for returning from abroad permanent residents.
The first step in preserving the permanent resident status would be avoiding criminal arrests, charges and convictions. A single misdemeanor conviction of a crime of moral turpitude (for example, shoplifting) can make a green card holder deportable. If, however, a person could not avoid the charges, once charged with a criminal activity, a permanent resident should retain an experienced immigration counsel to analyze the consequences of criminal charges and explore possible ways of their elimination.
The second most important step in maintaining the permanent resident status is to avoid frequent lengthy travels abroad. The absences from the U.S. not only may affect the chances of receiving citizenship, but if an officer at the border suspects that the green card holder abandoned the permanent resident status, the green card might be taken away and a person will have to challenge that determination in Immigration court. To avoid this trouble, a green card holder should not stay out of the country for longer than six months. If frequent and lengthy travels cannot be avoided, a permanent resident should apply for "re-entry permit" before leaving the country.
Lastly, it would be a good idea to travel with proof of U.S. domicile, such as phone bills, lease, copies of some type of periodic payments, letter from an employer, etc. Also, if due to an urgent and compelling reason a person had to stay overseas for longer than six months, the person should prepare to explain the reason to the border officer, and demonstrate documents confirming the explanation.
Finally, a U.S. permanent resident should file taxes in the U.S. or indicate that the U.S. is a country of residence. It is crucial to obtain a competent advice from the U.S. Tax attorney before filing taxes overseas.
Law office of Alena Shautsova is a full service New York Immigration law firm; our New York Immigration attorneys will fight for your immigration status; we fight for your dreamed entry Into the United States and ability to live without pressure of being deported; we take the worries regarding your immigration status out of your life; call us today 917-885-2261.