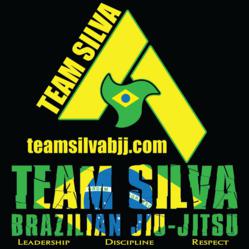 Victory is nothing less than a hard and discipline person that refuses to give up...
Alameda,Ca (PRWEB) March 20, 2013
On March 20, 21, 22, 23, and 24, Team Silva/ Checkmat will be representing the academy under the flag of Team Checkmat USA at the Pan Jiujitsu Championships in Irvine CA.
This is the most prestigious BJJ event on the entire planet besides the World Championships.
In years previous the Pan BJJ tournament has reached over 3000 competitors, and this year will be no different, as BJJ competitors from all across the globe will be there competing to rep their respective academies.
Team Silva will be sending several of our top warriors to bring home the gold.
World Champion, and Team leader, Professor Sergio Silva in the black belt division
World Champion, US Open champion, International Championships medalist, Chris (Pirate) Piedra in the brown belt division
National Champion, Pan American Champion and also representing in the Brown belt division, John Williams
Multiple time BJJ by the Bay, and Bay Area Championships champion Misha Groysman in the Purple belt division
And don't forget World Champion Bronze medalist, and Jiu-Jitsu by the Bay Champion, "Megatron" Billy Ray Chubbs also in the purple belt division
To compete in a tournament like the Pan American Championships is a feat in and of itself, especially under the flag of Team Checkmat, where other CHECKMAT teammates like Marcus Buchecha Alameida, one of the top black belt BJJ players on the planet, and multiple time World, Pan American, and National Champion, and Lucas Leite, who also is a multiple time World, National, and Pan American BJJ Champion will be competing on this very same day defending their respective titles and repping the Checkmat name, along with us…
With a team this stacked, nothing but amazing things will happen on the mats in Irvine on event day!!!