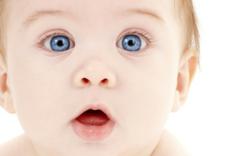 Albuquerque, New Mexico (PRWEB) March 20, 2013
As Spring begins, Family Voices is launching a free "My, How You've Grown!" Raffle for Families of Children and Youth with Special Health Care Needs and /or Disabilities.
For this raffle, parents or family members will send two photos, one of their child as a baby, and one of their child at the current age. They will also share one of the things they have enjoyed most about watching their child grow.
To enter, please go to https://www.surveymonkey.com/s/myyouhavegrown.
Only one entry can be made for each child, but a family can enter more than one child in the raffle.
More about the "My, How You've Grown!" Raffle:

Entering is free.
Raffle entries can be submitted between March 20 and April 18.
One winner for each age category, 0-7, 8-14, 15-21, will be drawn on Friday, April 19.
Winners will be chosen randomly, and each winner will receive a $50 Target gift card.
Family Voices may share entries on the organization's website and Facebook page, as well as through other Family Voices outreach projects.
Drawing winners will be announced by Friday, April 26.
As part of the entry process, families are asked to share one photo of their child or youth with special health care needs and/or disabilities as a baby, and one photo their child now.
Family Voices looks forward to sharing family photos of the growth of special children in their special families!
For additional information, please contact Natasha Tapia, ntapia(at)familyvoices(dot)org or visit http://www.familyvoices.org/news/latest?id=0253