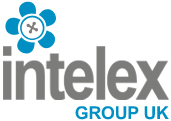 Intelex will have microwaveable Boofle bears available to order from July onwards
(PRWEB UK) 20 March 2013
Boofle™ Bears are a popular brand of soft toys and comfort gifts, which have historically performed exceedingly well in the greetings card industry serving as gifts and toys for younger children, or sentimental presents among adults. Until recently, Boofle™ have been engaged in an exclusive licensing contract with Clinton Cards, leaving them the sole retailer of Boofle's extensive range of themed bears and accessories. However, Clinton Cards were unfortunate enough to suffer financially from early 2011 onwards with the company entering the administration process during 2012, as reported by the Guardian last July.
In light of this, the Boofle™ brand has entered into an exciting new era and has recently opened their doors to be sold in all manner of retailers across the nation. The Intelex Group are proud to announce their part in the future of the Boofle™ brand, having entered a licensing deal with DRi to manufacture heatable Boofle™ Bears.
Intelex first started in 1995, creating their first microwavable product, the herbal Hot-Pak®. Since that point the company has expanded their range substantially, from unique products including the Beddy-Bear® and Pillowheads™ to a number of licensed brands, such as popular children's icon Shaun the Sheep™.
The company takes pride in upholding the highest quality of international safety standards while continuing to offer new and exciting products to their customers, and Boofle's niche in the greeting card and gifting industry makes them an ideal fit for a makeover with Intelex's proprietary heat pack technology.
A representative from Intelex was available to comment on the addition of Boofle™ to their licensed ranges, and what their company could offer the brand. 'Of course, we're very happy to have Boofle™ available to us. They've proven very popular during their time with Clintons, and now the brand is being expanded there's a natural need for new manufacturers to support it. Intelex are at the cutting edge of safe, heatable technologies, and we're certain our work will only strengthen Boofle's role as a soft, sentimental gift, for adults and children alike.'
The Boofle™ brand is intended to grow substantially in the near future, thanks to license-holders DRi. Currently planned are forays into food and stationary coming later in the year, along with the work Intelex will be doing with Boofle™. They have been licensed the product for three years as part of this process, and will have products available to order from July 2013 onwards. The Intelex Boofle™ will be rolled out with a RRP of £19.95.
Intelex are a Northamptonshire based manufacturer and supplier of heated soft toy products, trading across the UK since 1995. By bringing their unique expertise and heatable technology to the Boofle™ brand, is a move that will be warmly welcomed by consumers and retailers alike . Any retailers interested in stocking the new range of heated Boofle™ products should enquire with The Intelex Group directly.