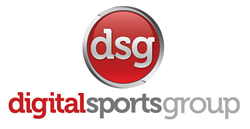 Alex Oxlade-Chamberlain is a fantastic player and we have been working hard to provide the most fantastic resource
(PRWEB UK) 22 March 2013
Alex Oxlade Chamberlain signed for Arsenal from League One outfit Southampton. He went on to make his debut for the Gunners when he came off the bench at Old Trafford later the same month and enjoyed a highly promising first season at the Emirates Stadium, making 15 starts in all.
Chamberlain is a powerful runner whose primary skills are his speed and close dribbling, while he also possesses tremendous acceleration. Alex made his Football League debut for Southampton as a substitute in March 2010 at the age of 16 years and 199 days, becoming the youngest Saint since Theo Walcott made his debut.
Head of Operations at DSG, Matthew Tait had this to say: "Alex Oxlade-Chamberlain is a fantastic player and we have been working hard to provide the most fantastic resource that is both enjoyable to use and useful. Working with the PFA provides unique biographical information and insights that can be found nowhere else online. We are proud of our partnership with the Professional Footballers Association and the unrivalled access this provides us to the players."
DSG became the official digital partner of the Professional Footballers Association (PFA) earlier this year and have since launched a number of Player profile fan pages on social media site Facebook as well as providing official player pages on their football news site football.co.uk.